NGHC's plans for mega green hydrogen plant in NEOM gain ground
NEOM Green Hydrogen Company (NGHC) has signed facility agreements with local, regional, and international banks along with the execution of a commitment letter with the Saudi Industrial Development Fund (SIDF) for a mega green hydrogen plant, set to produce green ammonia, in NEOM, Saudi Arabia.
Local, regional, and international banks, and financial institutions, including Saudi Industrial Development Fund (SIDF) and National Infrastructure Fund (NIF), have supported investing in the project.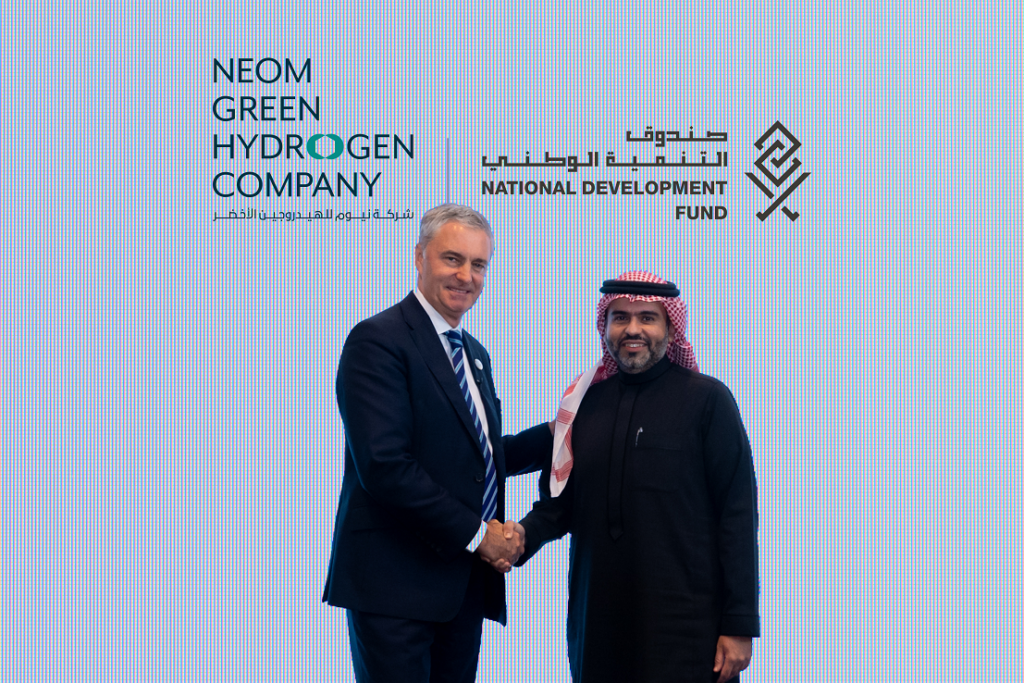 NGHC, an equal joint venture created by ACWA Power, Air Products and NEOM, said 'the world's largest green hydrogen plant to produce green ammonia at scale' will be operational by 2026 and will integrate up to 4 GW of solar and wind energy to produce up to 1.2 million tonnes of green ammonia translating to up to 600 tonnes per day of carbon-free hydrogen.
NGHC CEO David R. Edmondson said: "NGHC have a clear mission, to leverage the expertise and vision of its partners to accelerate the global green hydrogen economy. This is fully in line with Vision 2030 and the goals of the Saudi Green Initiative. The recent convening of the investment community in Riyadh is an important step towards the milestone of achieving financial close in early 2023, to deliver the world's largest facility to produce green hydrogen at scale. We are grateful for the significant support from our shareholders and the investment community to making that happen."
The mega plant will be a part of the city of NEOM, built from scratch in Tabuk Province in northwestern Saudi Arabia.
In October, sustainable solutions provider Alfa Laval signed an agreement to deliver compact heat exchangers for the plant.
NGHC noted that, once the plant is operational, 100% of the green hydrogen produced will be available for global export, in the form of ammonia, through an exclusive long-term agreement with Air Products.
Follow Offshore Energy's Clean Fuel on social media: