Nor-Shipping 2023: Terntank wins next-generation ship award for its hybrid tanker
The winners of the Nor-Shipping 2023 awards have been announced, with Swedish/Danish tanker operator Terntank, wind power pioneer AlfaWall Oceanbird and Bound4Blue Co-founder and COO Cristina Aleixendri Munoz taking the top prizes.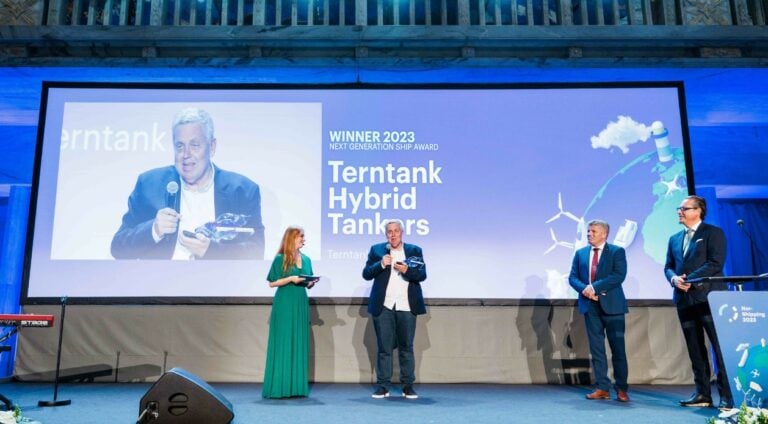 The award ceremony was held at the 29th Nor-Shipping, taking place this week in Oslo and Lillestrøm, Norway.
Terntank secured the coveted Next Generation Ship Award for its Hybrid Tanker 15,000dwt newbuildings, currently under construction at CMHI Jinling Shipyard in Yangzhou, China. These vessels are capable of running on e-methanol where available, feature advanced battery systems, and will also boast a suction sail system that could reduce emissions by a further 8%.
AlfaWall Oceanbird, a joint venture between Alfa Laval and Wallenius, took the second Ocean Solutions Award for the Oceanbird folding wing sail. This innovative wind concept, which has more in common with airplane wings than traditional sails, has the potential to transform the viability of wind power for large, deep-sea vessels.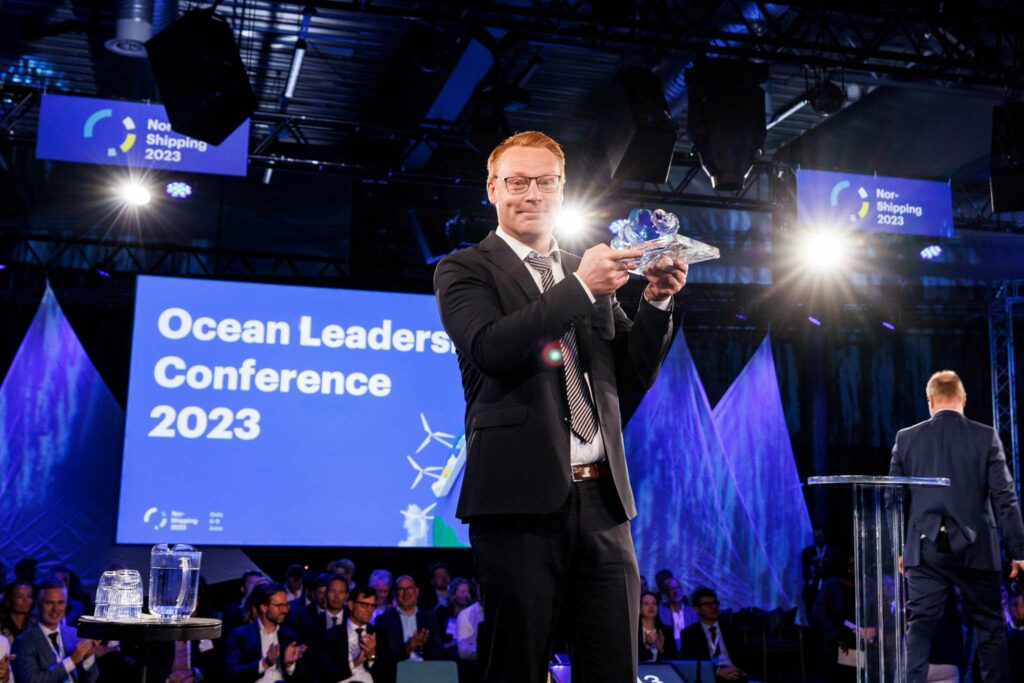 Shifting the spotlight to individual talent, Cristina Aleixendri Munoz, of Spain's Bound4Blue, was the proud recipient of the Young Entrepreneur Award, held in partnership with YoungShip International. This prize, given to emerging industry stars under the age of 40, recognized her pivotal role in bringing the firm's automated turnkey wind solution to market.
"The Nor-Shipping awards are always a focal point for those interested in identifying the projects, innovations and talents set to define the future of this industry," comments Sidsel Norvik, Director, Nor-Shipping.
"From what the judges tell us, this year's competing fields were both large and very high quality, leaving our experts with some tough decisions, and very heated debates. I'd like to wish all three the warmest congratulations on their wins. It'll be fascinating to see the impact they can have in the years to come."