Nordlaks' Bjørg Pauline completes its first LNG bunkering
Norwegian natural gas supplier Gasnor has completed bunkering of the newbuild LNG-fueled fish carrier Bjørg Pauline, owned by aquaculture group Nordlaks.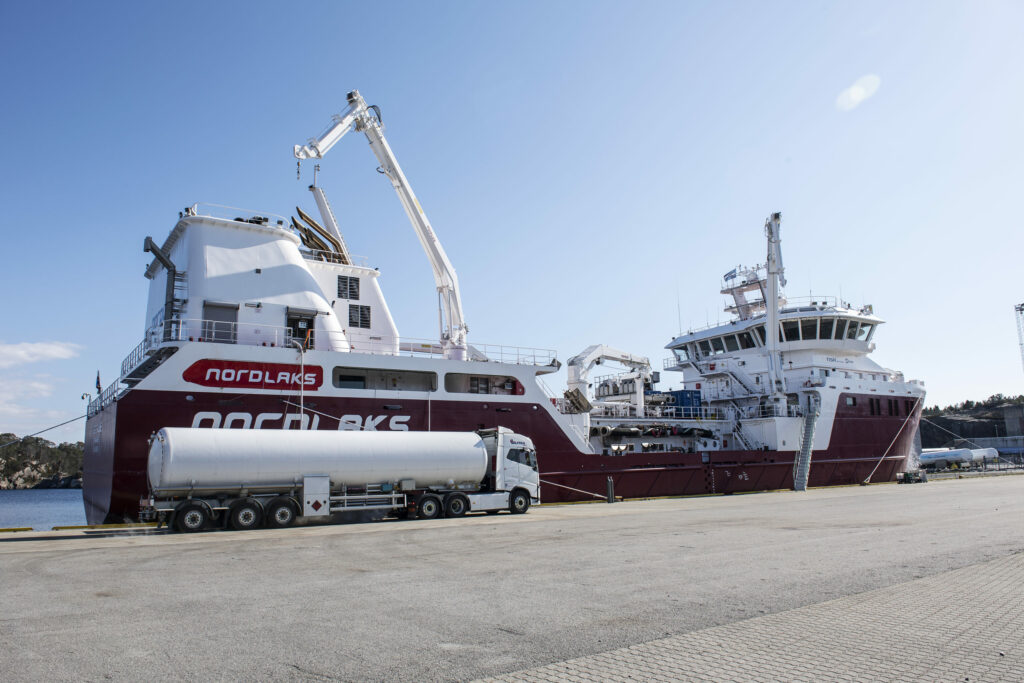 This operation is part of a long-term bunkering contract between Gasnor and Nordlaks.
Bjørg Pauline, designed by NSK Ship Design, is said to be the world's first wellboat with LNG/battery hybrid propulsion. This is expected to reduce the total greenhouse gas (ghg) emissions by more than 20 per cent and NOx emissions by 90 per cent, compared to standard wellboats.
The 84 metres long vessel was made in Tersan Shipyard in Turkey.
Nordlaks sees LNG as the way to zero-emission as the vessel represents another milestone in reducing ghg from ship traffic. The company, one of Norway's leading fish farming ones, has ordered a sister ship Harald Martin which is expected to be delivered later this year.
Harald Martin is also constructed at Tersan Shipyard, and will be fueled by Gasnor.