North Sea operator hires Simon Møkster vessel
Norwegian shipping firm Simon Møkster Shipping has secured a new deal for one of its platform supply vessels (PSVs) with an undisclosed North Sea operator.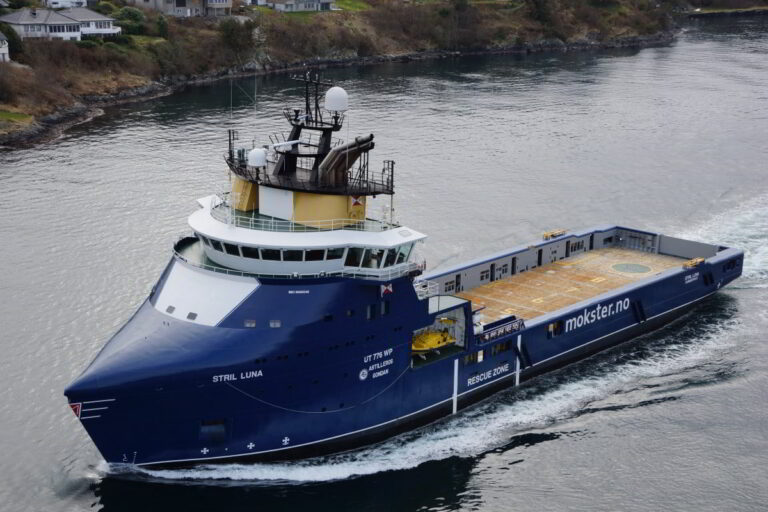 Simon Møkster Shipping reported on Monday that the PSV Stril Luna was awarded a four-well firm contract with a North Sea operator. The latest contract is expected to start on 25 February 2022.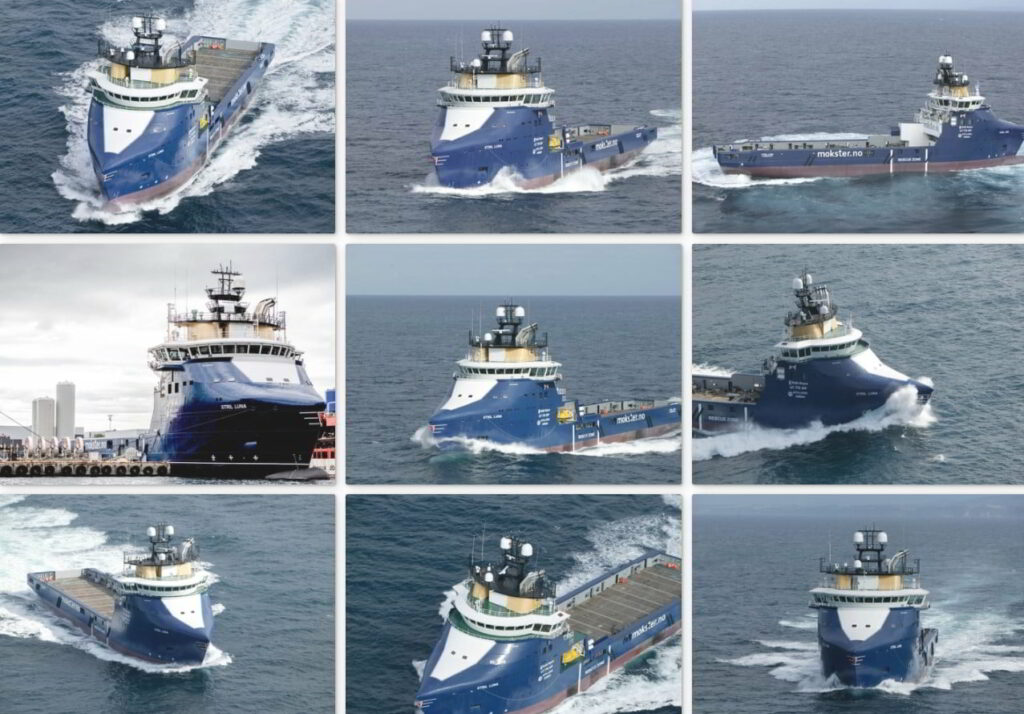 The 2014-built PSV Stril Luna is a 91-meter long, 20-meter wide vessel with a deck of 1,030 square metres. Designed by Rolls Royce Marine, the vessel's bow design – known as "wave-piercing" – enables the vessel to maintain speed, reduce fuel consumption, and enhance safety while navigating through waves in extreme weather conditions.
Over the years, the PSV Stril Luna primarily provided services as a pool vessel for Vår Energi in the southern regions of the North Sea while the initial contract for the vessel was awarded in September 2018 by Point Resources, prior to its merger with Eni Norge, resulting in the creation of Vår Energi.
Simon Møkster has been working on upgrading its fleet to improve energy efficiency and environmental performance of its vessels and, in line with this strategy, the firm signed two new contracts with Vard Electro in September 2021 for the installation of SeaQ Energy Storage System (ESS) onboard two PSVs.
At the time, Vard Electro informed that it would utilise its system integrators' experience to provide a retrofit, deckhouse energy storage system since Simon Møkster Shipping wanted hybrid battery power onboard its two PSVs.
Simon Møkster also secured a long-term contract with Aker BP for another PSV in September 2021, which was undergoing the hybridisation programme at the time and was expected to continue to support Aker BP's operations under the new contract after the battery installation, which was scheduled for January 2022.