Norway backs shore power projects with €5.5 million investment
Enova, a Norwegian government enterprise, has revealed that it will invest NOK 64 million (€5.5 million) for shore power projects at Norway's ports.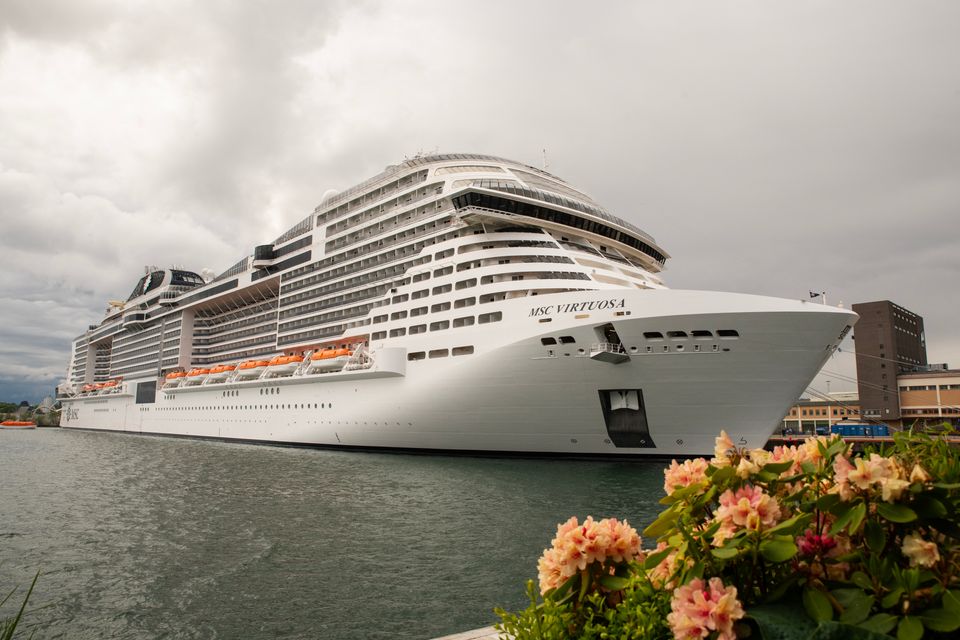 As disclosed, the ports of Stavanger, Molde and Oslo will receive a total of NOK 60 million (€5.2 million) in support from Enova for the construction of shore power facilities. In addition, Plug AS will receive NOK 4 million (€400,000) for onshore power facility in Larvik.
The Stavanger region Havn IKS will build a shore power facility primarily for cruise ships. The facility, which will be located on the Strandkaien near the center of Stavanger, will be able to deliver up to 16 MW of power to one ship at a time.
"The award is crucial so that the Port of Stavanger region can start the realization of shore power facilities in Stavanger. The project will contribute to the goal that all cruise ships arriving in Stavanger from 2027 will be connected to shore power," said Åsta Vaaland Veen, technical manager in the Stavanger region Havn IKS.
Furthermore, Molde and Romsdal Havn IKS will build a shore power plant at Storkaia in Molde. In 2023, the port booked 65 calls and the authority expects roughly the same for 2024 and 2025.
Based on the previous experience, around 70% of the ships will be able to connect to shore power. The facility will be high-voltage and will have an output of 12 MW with the option of upgrading to 16 MW.
Additionally, the Port of Oslo will now build a shore power at Filipstadkaia in Oslo. Together with Rivierkaia, this will be one of two cruise ports in Oslo after Akershuskaia and Vippetangen were closed to cruise traffic earlier this summer. The facility will be high-voltage with a maximum output of 16 MW and can supply one ship at a time.
The Port of Oslo also received NOK 10 million in support to build a shore power facility for tank chemical and CO2 ships at Tankbåtutstikkeren on Sjursøya.
"The Port of Oslo is very pleased with the support from Enova. This means that Oslo can already offer shore power at both cruise quays in Oslo in 2025. Now we can also give a clear signal to all cruise lines that in the near future it will be mandatory for cruise ships calling at Oslo to use shore power.," said Ingvar M. Mathisen from the Port of Oslo.
Plug AS will build two shore power facilities on the two large goods quays in central Larvik, Kanalen and Containerkaia, A facilityof approximately 800 kVA is planned here, which will supply one ship at a time.
This is Enova's 15th round of investment support for shore power since its inception in 2016. Through these rounds, Enova has given support to 127 shore power projects with over NOK 930.7 million. This helps to reduce emissions from maritime transport in Norway.
"Emissions from ship traffic must be reduced and shore power contributes to this in an efficient way. When the ships receive shore power while they are docked, we cut emissions and reduce noise. Enova supports those who go ahead and the projects we support in this round will provide good utilization and a further market for onshore power," stated marketing manager at Enova Rune Holmen.