Norway issues permit for wave power plant off Ålesund
Marina Solutions has received permission from the Norwegian authorities to temporarily moor a wave energy test plant outside the Atlantic Ocean Park in Ålesund.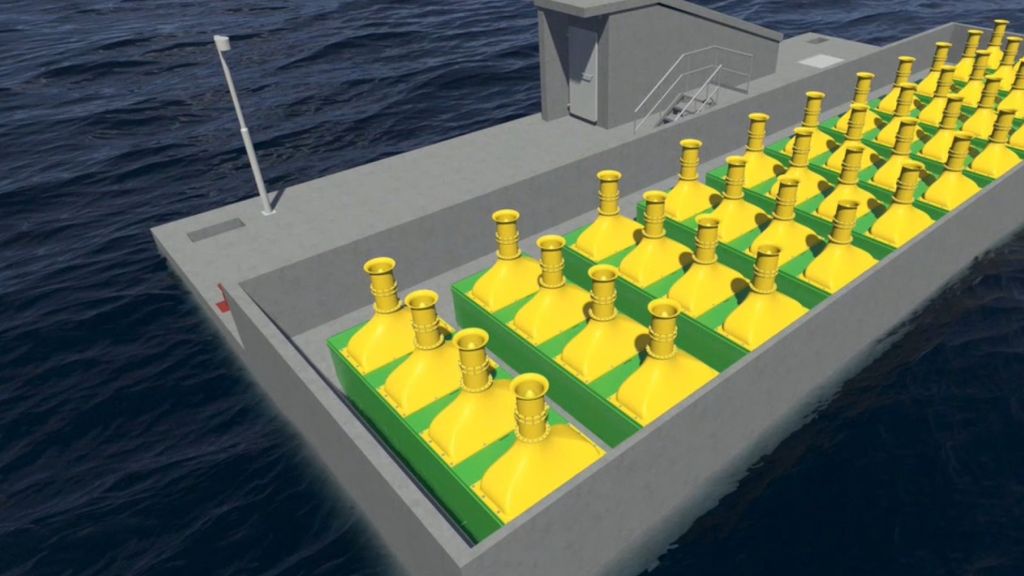 The project represents a collaboration between Havkraft, Ulstein Betong Marine and others, where the project owner Marina Solutions will install a complete wave power plant for testing.
The permit, issued by Norwegian Coastal Administration and the Ålesund region's port authority, covers the evaluation of the Powerpier concept.
The concept consists of a floating concrete breakwater construction, with integrated power plant that will feature Havkraft's patented H-WEC wave energy technology, which uses pumped air to spin the turbines to produce power.
The goal for testing is to verify how much power one can get out of the generators that are on the outside of the floating pier, according to Marina Solutions.
The site chosen for testing is suitably exposed to waves from the south-west and west, and the area has been considered to be able to give even waves quite often.
In the specific location, consideration has been given to the fact that the wave power plant shall not be an obstacle to ship traffic, other boat traffic and other factors in the area, as the floating jetty will be marked with lights in the same way as fish farms located in the fjords.
If the testing expectations are met, the multifunctional power plant will have proved its ability to solve energy challenges in the aquaculture industry and other industries abroad as well, according to Marina Solutions.