Nova Innovation makes waves with two new tidal turbines
Edinburgh-based tidal energy company Nova Innovation has doubled the size of its Shetland Tidal Array with the installation of two new turbines.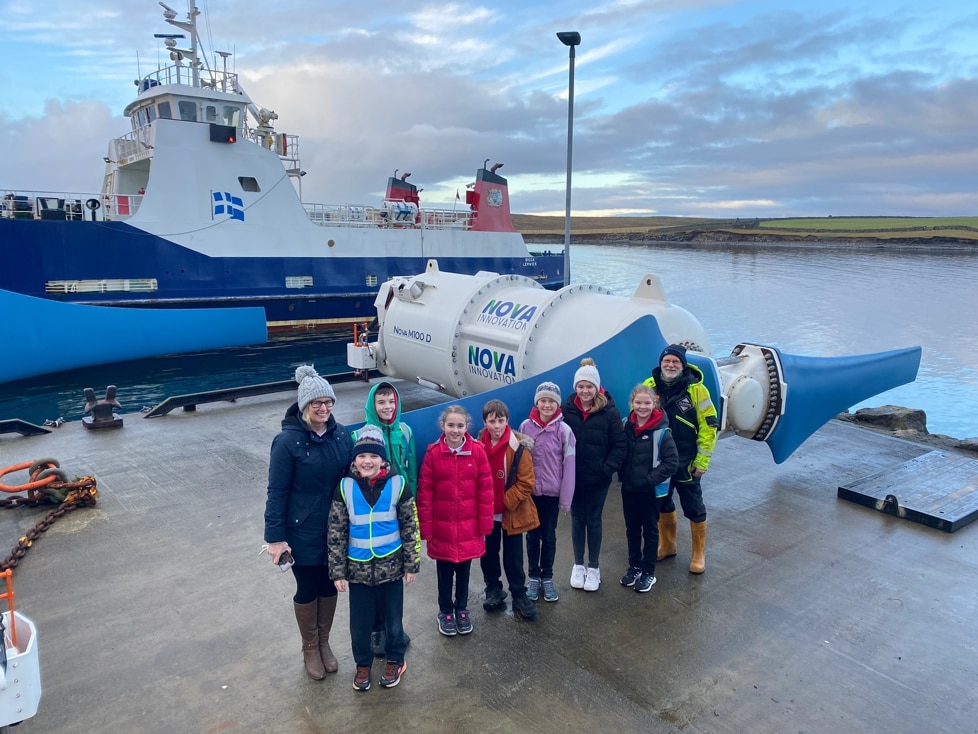 Nova Innovation informed that, with the installation of the fifth and sixth turbines, Shetland Tidal Array becomes the array with the largest number of turbines anywhere in the world.
Turbines 5 and 6, named Grace and Hali Hope, are connected via a pioneering subsea hub, sending power to shore by a single export cable.
The company explained that the innovation brings significant savings on subsea cables, further reducing the cost of tidal power, essential as the industry scales up and Nova develops larger sites with more turbines.
In 2016, the array of three underwater tidal turbines was the first of its kind and has been powering homes and businesses in Shetland ever since.
A fourth turbine, dubbed Eunice, was added in 2020.
Simon Forrest, CEO of Nova Innovation said: "The doubling of the Shetland Tidal Array is further evidence of the scalability and commercial readiness of tidal energy. We have been powering homes and businesses in Shetland since 2016 so our technology is proven in Shetland, ready for the world. The EnFAIT project, funded by EU Horizon 2020, has been instrumental in driving down the cost of tidal energy, demonstrating extensive reliability and proving the bankability of the tidal sector."
The Scottish tidal energy company has pointed out that the Shetland Tidal Array's years of operation recently achieved the longest period of continuous monthly tidal stream power generation anywhere in the world.
The array brought many benefits to Shetland in form of job creation, utilization of local companies, and, more recently, the launch of the world's first EV charge point powered purely by the tide.
"As one of the pioneers of tidal energy Nova Innovation is demonstrating the performance and reliability of the technology, and I welcome the expansion of its Shetland array. From creating the world's first offshore tidal array in 2016, this achievement marks a new milestone for tidal energy across the world as we seek to scale up and accelerate the technology in Scotland and beyond," said Michael Matheson, Net Zero and Energy Secretary.
Matthijs Soede, Senior Policy Officer at the European Commission, added: "We are happy that the EU Horizon 2020 program could support the development of tidal energy via the ENFAIT project and we hope that the good results of this project will attract further investors. Learnings from the continued operation and maintenance of all turbines, from Ailsa to Hali Hope, are extremely important and are a milestone for the whole ocean energy sector."
Back in August 2022, the UK's Chancellor of the Exchequer Nadhim Zahawi paid a visit to Nova Innovation to learn more about tidal energy, the company's technology and route to market for the industry.
Subscribe and follow
Offshore Energy – Marine Energy LinkedIn