Nova Innovation talks tidal energy with UK Chancellor
UK's Chancellor of the Exchequer Nadhim Zahawi has paid a visit to Nova Innovation to learn more about tidal energy, the company's technology and route to market for the industry.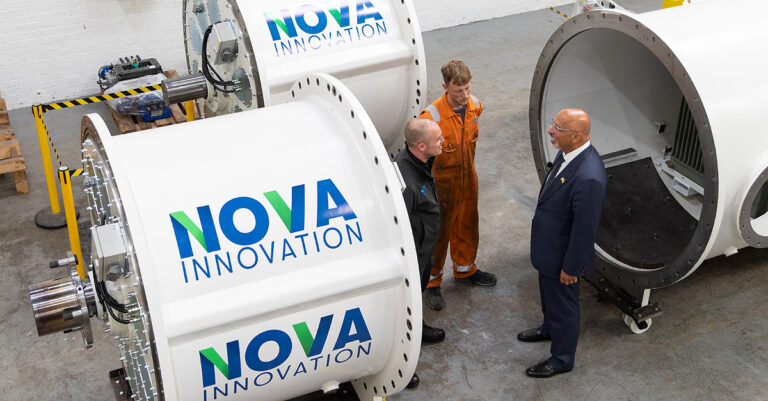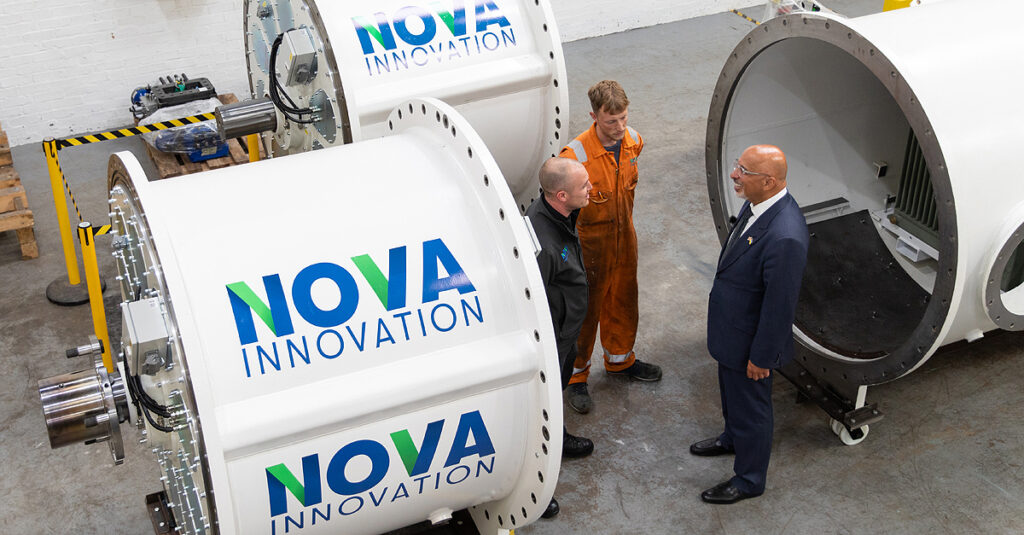 The Chancellor visited Nova Innovation's headquarters in Leith on 24 August as part of his trip to Scotland.
"The UK Government is committed to renewable technologies as part of our pledge to create a clean, secure, and sustainable energy supply," Zahawi said.
"Companies like Nova Innovation are going to be at the forefront of fostering UK energy security, and our transition to Net Zero."
At Nova Innovation, Zahawi viewed the company's subsea turbines in operation at the Tidal Turbine Control Centre and turbine construction in the manufacturing facility, as well as spoke to employees across the company.
"With record-high energy prices triggering the cost-of-living crisis, there is a growing need for the UK to develop homegrown, natural resources for security of supply. The UK is holding the ace cards for tidal energy and played correctly, we can capture the global opportunity," said Simon Forrest, CEO of Nova Innovation.
---
Register for Offshore Energy Exhibition & Conference:
---