Novige starts new offshore testing campaign for NoviOcean wave device
Swedish wave energy company Novige has deployed its NoviOcean wave energy device offshore Stockholm for a new round of testing.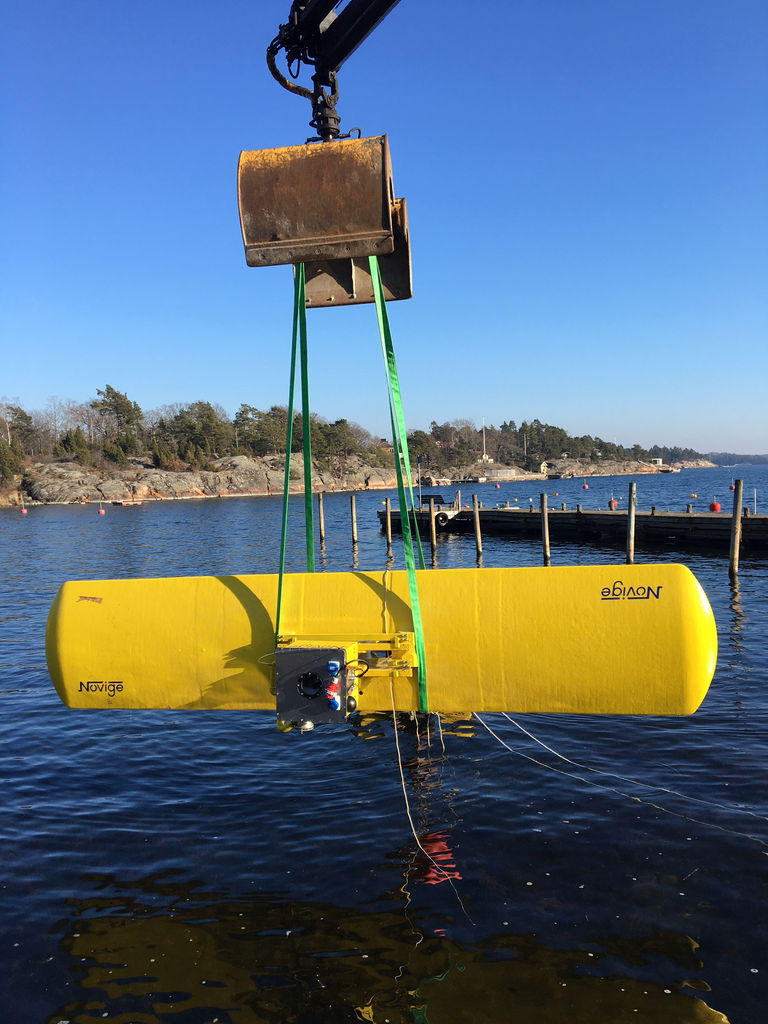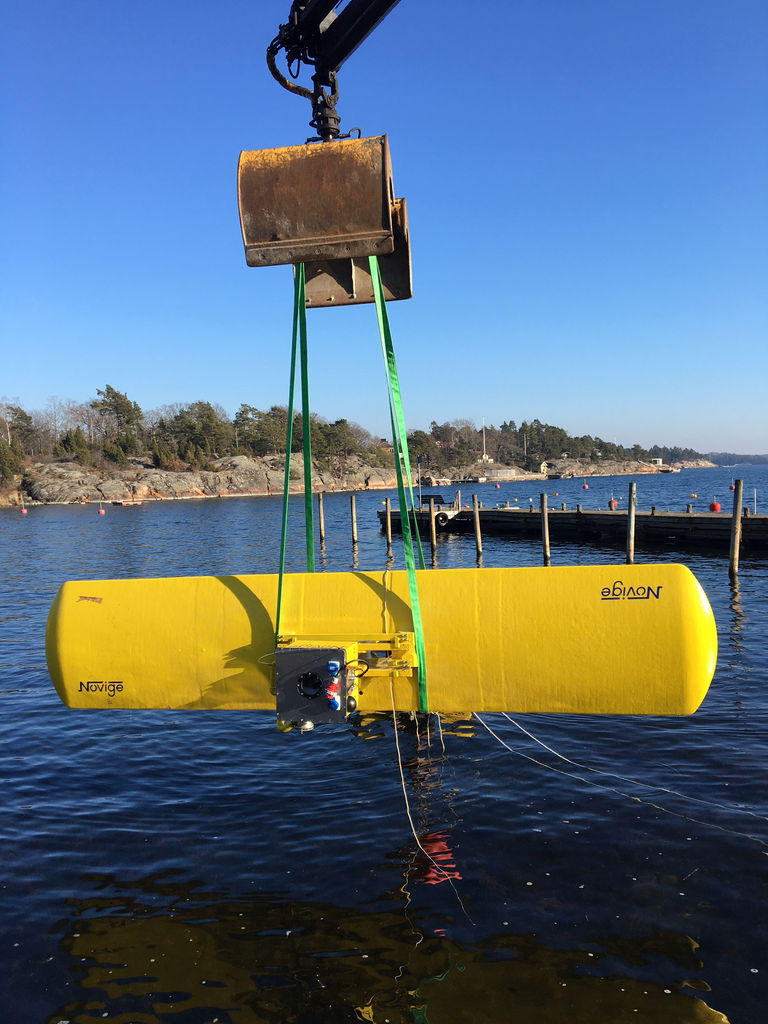 The 1:5 scale NoviOcean device has been deployed in the Stockholm archipelago earlier in March, where it will remain for 10 weeks and be put to various try-outs.
According to Novige, the tests will be focused around durability and wear of the device, its upgraded control system, output, moorings and the ability to operate fully remotely controlled.
The main goal is to confirm that all systems can function without any major problem, as well as to validate the performance data from test rig at KTH University where it has been running on/off since the fall of 2021.
To remind, Novige secured €550,000 from the Swedish Energy Agency for the collaborative project with KTH University to fine tune NoviOcean's float and power take-off (PTO) system and machinery, increase effectiveness and prolong lifetime for various components.
In addition, the trials offshore Stockholm will serve to verify data gathered in wave tank testing campaign Novige conducted at the ECN's Research Laboratory in Hydrodynamics, Energetics & Atmospheric Environment (LHEEA) in France in summer 2021.
The two-week test campaign made it possible for Novige to verify the potential of its full-scale 500kW NO500 device, as well as an improved design for the float of the device.
NoviOcean device is a floating non-resonant point absorber wave energy converter which extracts energy from the vertical motion of the waves. It is comprised of two main subsystems – the 'rectangular float', and the 'inverted hydro power plant PTO'.
Novige plans to have the first full-scale NoviOcean unit developed and ready for deployment by 2024/25 with a total cost of €5 million – a fraction of what other wave energy developers have used so far, the company claims.
Provided more grants and/or partners, add-ons for future customers will be investigated and developed, according to Jan Skjoldhammer, founder and CEO of Novige.
"This includes 600 sqm of solar panels, onboard battery storage to deliver more in peak hours, as well as a system to also extract energy simultaneously from smaller wind waves.
"Onboard hydrogen production and storage are option after this part is completed. The rather large float makes these options possible," Skjoldhammer said.
---
Follow Offshore Energy – Marine Energy
---