NYK's tug conducts final LNG bunkering before conversion to ammonia propulsion
On 25 July, tugboat Sakigake, operated in Tokyo Bay by the NYK Group's Shin-Nippon Kaiyosha, conducted its last bunkering at Yokohama Shinko pier as a vessel fueled by liquefied natural gas (LNG).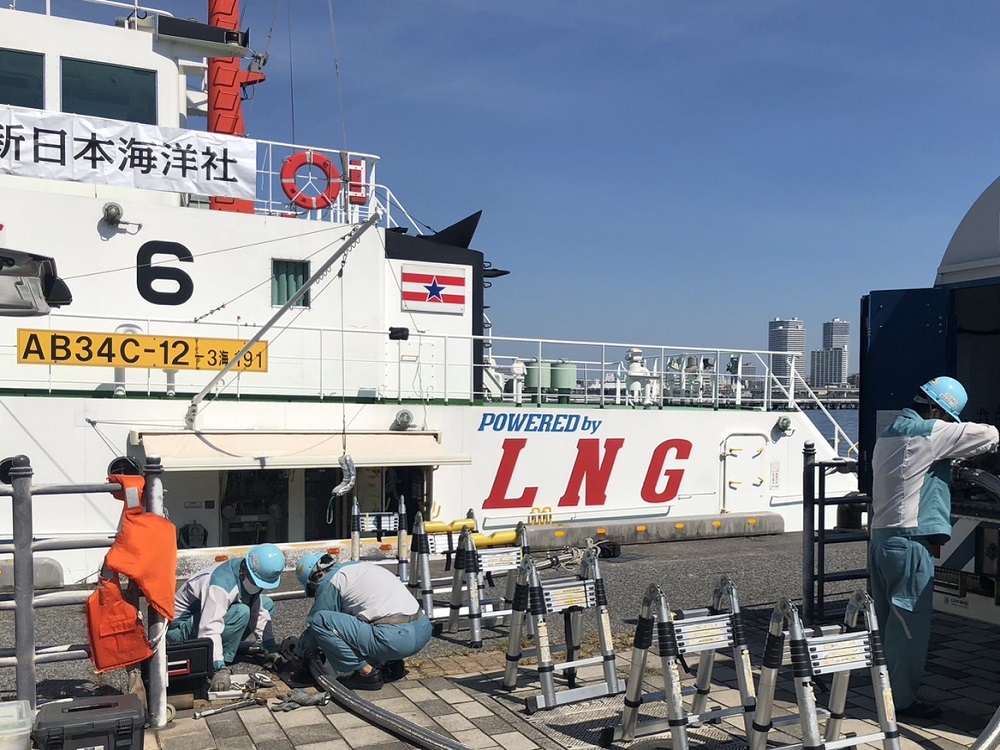 On the same day, a ceremony was held in Yokohama to commemorate the last LNG bunkering by the vessel. The ceremony was attended by Tokyo Gas Engineering Solutions Co., Ltd., Tokyo Gas Chemicals Co., Ltd., and Nippon Oil Transportation Co., Ltd.
During its service, the vessel carried out 183 bunkering operations. It began its service in 2015.
NYK revealed that Sakigake is scheduled to undergo conversion work in autumn this year and will be re-commissioned the following year as an ammonia-fueled tugboat. The company expects that the ship will emit even lower greenhouse gas (GHG) emissions.
In August last year, NYK revealed it signed a contract with Keihin Dock Co., Ltd., an NYK Group company, to modify the tugboat to ammonia-fuel specifications.
This initiative is part of the development of vessels equipped with a domestically produced ammonia-fueled engine, which was initiated in October 2021 by NYK and IHI Power Systems Co., Ltd. (IPS) as part of the Green Innovation Fund Project* of the New Energy and Industrial Technology Development Organization (NEDO).
NYK wants to create new value initiatives for low carbon and decarbonization through green businesses, such as those related to a shift to next-generation fuels, including ammonia.
NYK has recently won ClassNK's approval in principle (AiP) for the design of an ammonia and liquefied CO2 (LCO2) carrier developed jointly with Mitsubishi Shipbuilding Co.