Oceanteam hires former Seafox man as new boss
Oceanteam, a Dutch-Norwegian offshore support vessel provider, has appointed a former Seafox executive as its new chief executive officer (CEO).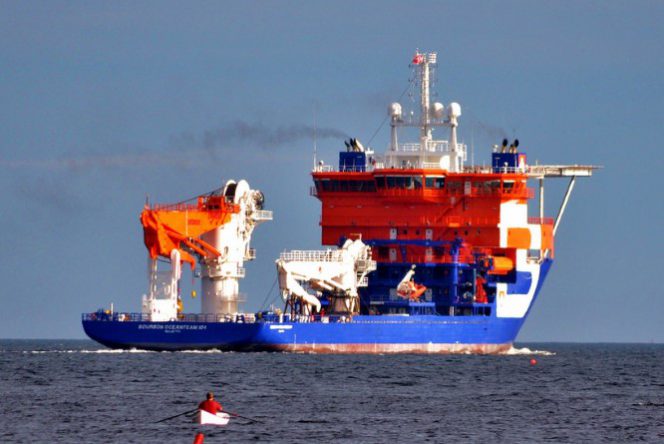 Oceanteam said on Thursday that it named Leidus Bosman as the company's new CEO with effect from October 15, 2018.
The company added that Diederik Legger, former board member and interim CEO of Oceanteam would resign on October 15. He has been the interim CEO since May 16, 2018.
Following the appointment of the new CEO, Legger will remain connected to the company in the role of advisor to the board of directors.
According to the company, Bosman has a broad international experience in the offshore industry, among others, as part of the management of the Seafox Group and an academic background in economics.
Keesjan Cordia, chairman of the board of Oceanteam and a former owner and CEO of Seafox, said: "In new and exciting times in our market, the time is right for new leadership to successfully implement our growth strategy and take advantage of the upcoming opportunities. Mr. Bosman is an industry leader with a proven track record of execution. We are fortunate to have someone of Leidus' caliber and experience to step up to lead Oceanteam.
"In a difficult time for the company, Mr. Legger has been instrumental in moving Oceanteam in a positive direction, and the board praises him for those efforts and dedication."
Also, the CFO of Oceanteam Jos van Dijk will leave the company with immediate effect. His tasks will be assumed by Hendrik Hazenoot on an interim basis.
Company refinancing
In recent months, Oceanteam managed to obtain shareholder backing for its refinancing plan proposing to swap debt for equity in order to help the company with substantial financial, legal and managerial challenges.
The offshore support vessel provider said at the time that refinancing of the company was the only solution that could make the company solvent and enable it to avoid bankruptcy.
The company also secured support for its refinancing plan from its founders and former top management, the Halbesma family, following an initial falling out with Oceanteam and resignation of the father-son duo.
To relieve some of the financial stress, Oceanteam was able to find an investor ready to inject over $2.6 million into the company and join its board. Namely, this is when Keesjan Cordia agreed to commit NOK 20 million in shareholders' equity and join the board of Oceanteam.
Offshore Energy Today Staff