Offshore wind quiz
This short quiz by DOB-Academy offers an activating break from the panels and talks shows, giving our event participants a chance to test their offshore wind knowledge while learning a thing or two about the sector as well.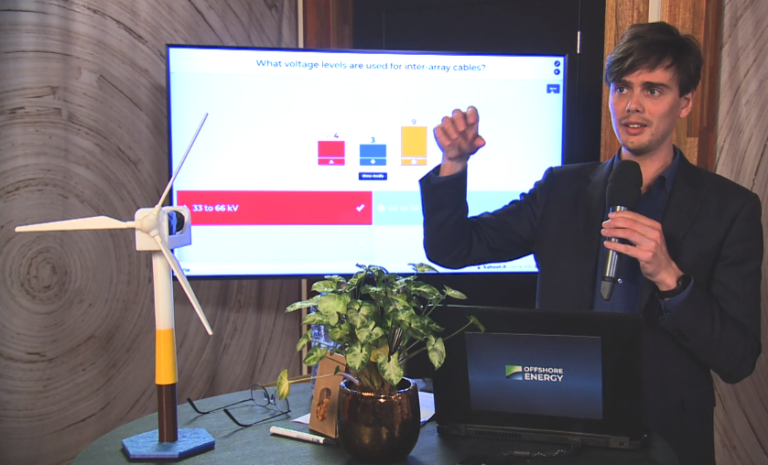 Niek Meurs, Project Engineer at DOB-Academy, which provides courses and events for the offshore energy industry, guided the audience through the interactive exercise.
The quiz was open for every visitor, up to 50 participants. Check out the quiz and test your knowledge!