OMV and Post partner up for green hydrogen use
The Austrian pairing, OMV and Post AG, signed a Memorandum of Understanding (MoU) for the use of green hydrogen in heavy goods transport.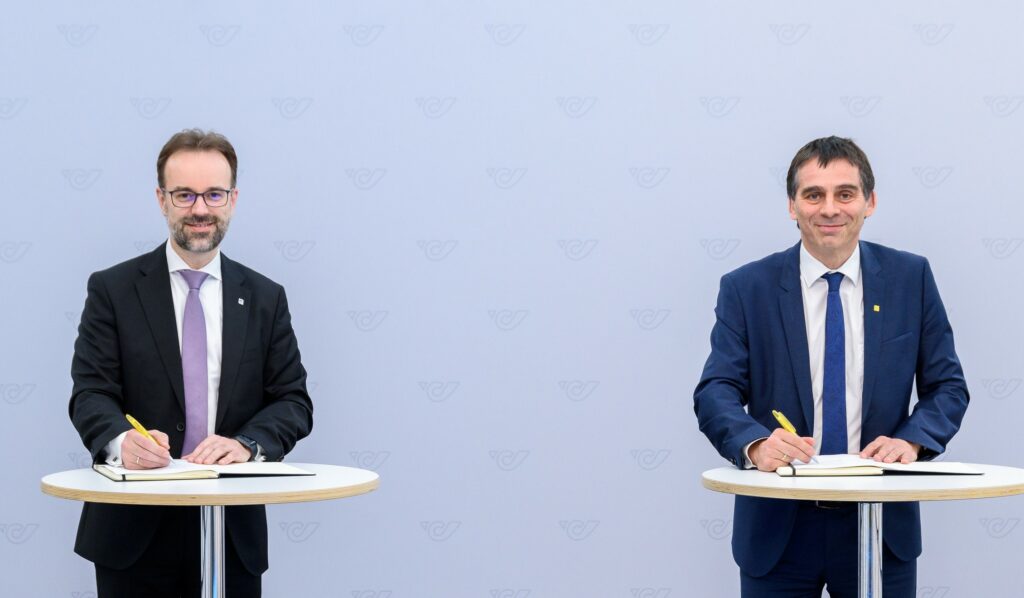 Austrian-based international oil and gas company OMV and Austria's transport and logistics service company Post have the climate targets set, as they both declared their commitment to the Paris Agreement.
The goal of the MoU is to promote production, infrastructure, and integration of hydrogen fuel in the existing fleet and reduce CO2 emissions. The partnership is made to promote commercial electromobility for heavy goods vehicles in Austria, powered by hydrogen fuel cells.
OMV recently made a final investment decision (FID) together with Kommunalkredit Austria for a ten megawatt electrolysis unit at the site in Schwechat. Post plans to introduce test vehicles and integrate them into its existing logistics fleet. Both companies want to use this to gain experience in the hydrogen supply chain and fleet.
OMV and Post intend for the first application in Austria to be realized by 2023. The goal is to enable a total of operating 2,000 fuel-cell-powered heavy goods vehicles by 2030.
Thomas Gangl, OMV chief downstream operations 0fficer, said: "Hydrogen is a key technology for CO2 reduction and for meeting climate targets – in industrial applications and on the road. We see huge potential in goods transport and public transport in particular, as these are areas where electrification can be difficult or even impossible. With the recent FID for the 10 megawatt electrolysis plant at the Schwechat site, we have laid the cornerstone for hydrogen mobility. Now we are delighted to work with the Post to develop economically feasible solutions for hydrogen and reducing CO2."
"Green hydrogen will be used exclusively here. This will bring us much closer to our goal of seeing the first hydrogen-powered Post trucks in action imminently. Today we already have around 2,100 electric vehicles on the road every day, making us a trailblazer in tomorrow's green logistics," added Peter Umundum, member of the management board, parcel & logistics, Österreichische Post.