ONE cheers delivery of its 1st eco-friendly 24,000+TEU sea giant
Singapore-based shipping company Ocean Network Express (ONE) has welcomed its first eco-friendly 24,000-TEU containership, ONE Innovation.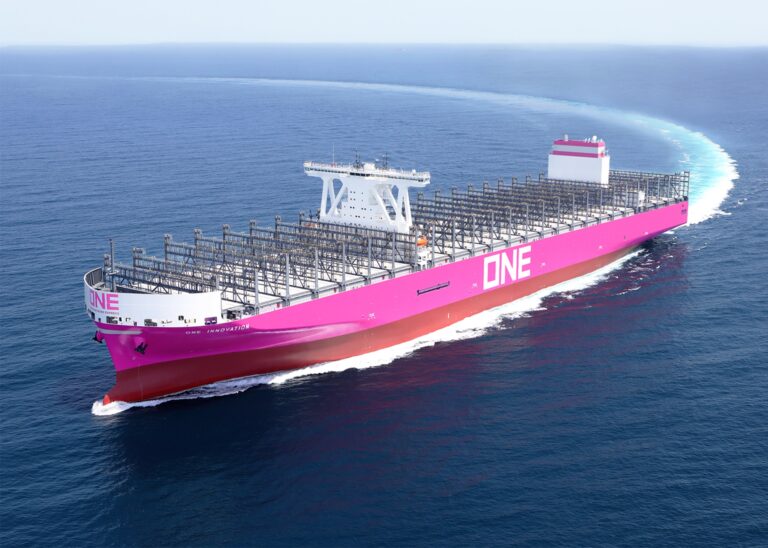 As informed, the delivery ceremony for the new sea giant was held at Kure Shipyard of Japan Marine United Corporation on 2 June.
The vessel, with a capacity of up to 24,136 TEU, is the first Megamax boxship to join the company's fleet. ONE Innovation measures almost 400 meters in length and has a width of 61,4 meters and a draft 16,5 meters. It is classed by classification society DNV and will sail under the Liberian flag.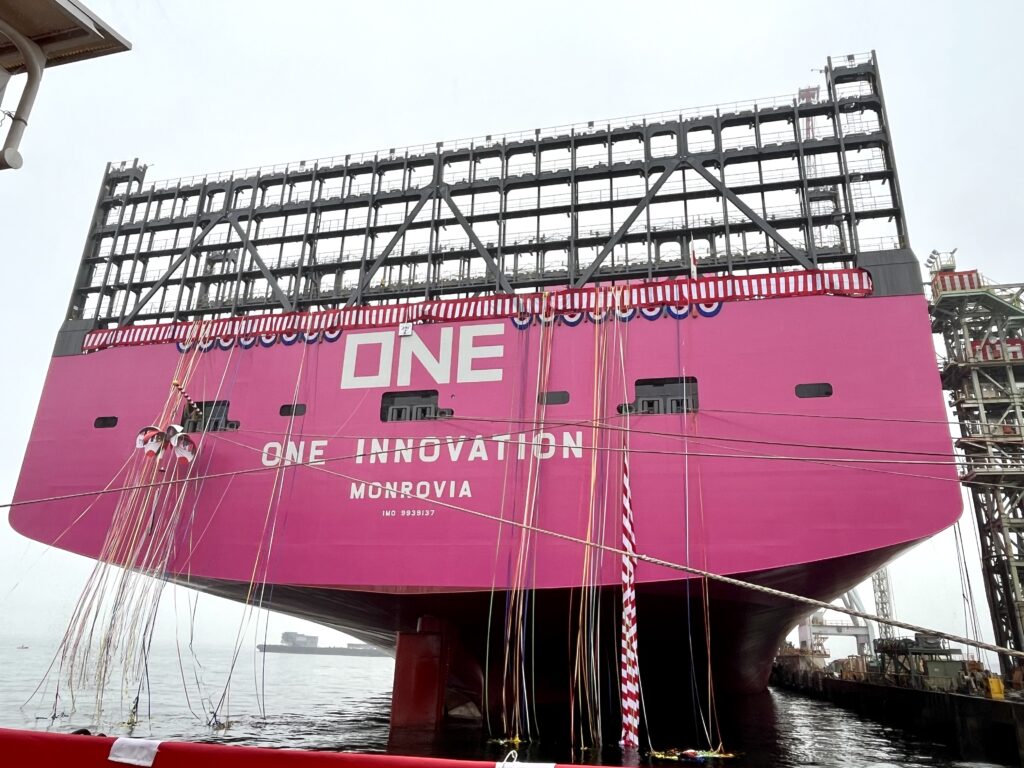 The ship is equipped with a bow windshield, an energy-saving device, and an exhaust gas cleaning system to meet the emission regulations of the International Maritime Organisation (IMO).
By adopting MAN B&W's latest design, the electronically controlled engine Mark 10.6, and adopting inverter control for the cooling seawater pump and engine room, the company expects that the overall fuel efficiency of the ship will be improved. The boxship also features hybrid-type EGCS SOx scrubber to meet environmental regulations.
ONE Innovation is the first in a series of six new Megamaxes to join ONE's fleet. It will be deployed on the Asia to Europe (FE3) service, under THE Alliance (THEA).
"Through the introduction of ONE INNOVATION together with other five upcoming sister Megamax vessels. ONE targets to offer more competitive…services to our customers with decreased environmental impact," the Singapore-based firm stated.
"ONE INNOVATION is the largest vessel in our fleet, and we are proud to have it as our flagship," said Yu Kurimoto, Managing Director of ONE, during the commemorative party.
"Last year, we announced our 'Green Vision', which aims to achieve net-zero by 2050. We are actively working to reduce greenhouse gas emissions from our fleet, and we are confident that this vessel will contribute to this effort and bring innovation to global logistics."
As part of its decarbonisation efforts, ONE has recently announced the launch of a new tool that calculates carbon dioxide (CO2) emissions from the company's operating vessels. The tool, ONE Eco Calculator, provides the total distance and total CO2 emissions from the place of receipt to the place of delivery, including door locations.
ONE is the seventh largest container carrier in the world with a fleet size of approximately 1.52 million TEU.