OPT to assist with Bleutec's offshore wind vessel designs
Ocean Power Technologies (OPT), through its wholly owned subsidiary 3Dent Technology, has entered into agreement with Northeast Technical Services Co. (NETSCo) to provide engineering assistance for the design of wind turbine installation vessels.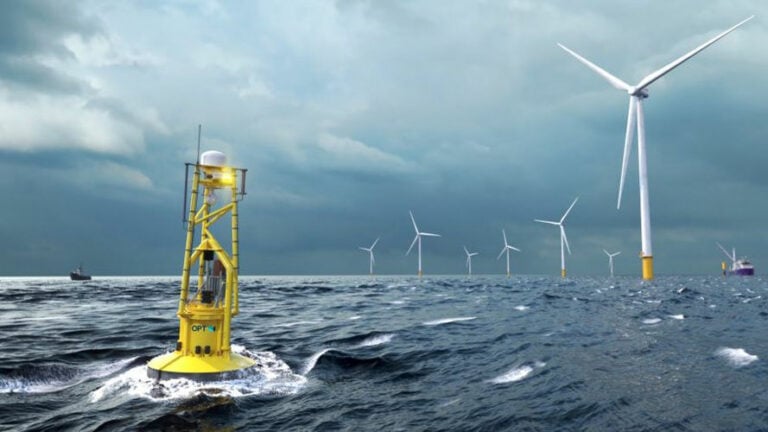 OPT's 3Dent Technology will provide assistance for the design of the truss leg and leg hull interface for the wind turbine installation vessel (WTIV), which are key components of Bleutec's binary marine installation solution (BMIS).
BMIS received Approval in Principle (AiP) from the American Bureau of Shipping (ABS) in March 2023, offering a United States Jones Act-compliant method for windfarm construction, specifically tailored for the US market.
OPT's team is experienced in the basic design of various vessel classes, as well as post-construction analyses on numerous O&G jack-up vessel designs and wind turbine installation vessels operating internationally.
The analyses performed by OPT will help to enhance the operational capabilities of these vessels while maintaining safety and asset integrity, according to the company.
Jose H. Vazquez, vice president of OPT's Strategic Consulting Services, said: "We are delighted to begin this collaboration with NETSCo and excited to be part of the design team. This project allows us to utilize our unique jack-up experience to continue our ongoing efforts to support critical offshore wind vessels globally, and especially here in the US."
Philipp Stratmann, president and CEO of OPT, added: "We are proud to announce our affiliation with NETSCo to support Bleutec's BMIS project. Our Strategic Consulting Services division, 3Dent Technology, brings decades of expertise in vessel design and analysis, and we are honored to be part of this innovative solution that addresses the unique needs of the US offshore wind market. This enterprise further underscores our commitment to providing cutting-edge marine solutions and supporting the renewable energy industry."
This collaboration between OPT's Strategic Consulting Services division and NETSCo represents a significant step forward in the development of Bleutec's BMIS, which is expected to revolutionize windfarm construction in the US market.
Jan Flores, VP of NETSCo, concluded: "Drawing from their vast experience in jack-up vessels, OPT uniquely positions themselves to deliver an exceptional design solution for the truss leg and leg hull interface of our WTIV. Their well-honed insight and expertise in jack-up and lift boats engineering instills confidence in our team's ability to achieve the ultimate optimization for the Bleutec project."
Subscribe and follow
Offshore Energy – Marine Energy LinkedIn