Orbital Marine's tidal tech wins design award
Futuristic designs of Orbital Marine Power's tidal stream turbine technology have received recognition at iF Design Awards which celebrate well-designed industrial products.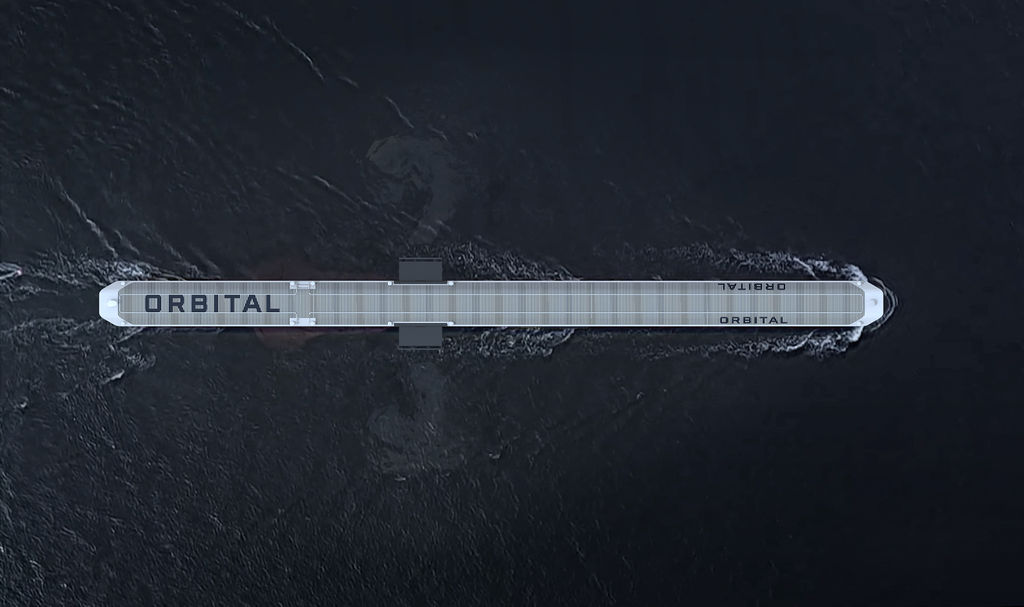 The iF Desing Awards, which received almost 10,000 submissions from 60 countries in 2020, identified the collaborative work of Orbital Marine and Designworks as a winning design within the Professional Concept category.
Orbital Marine and Designworks, the innovation studio for the BMW Group and global creative consultancy, announced their design partnership last year when they released concept images of Orbital's floating energy generation technology, with the utility scale Orbital OA model and a smaller Riverkinetic model included in the line-up.
The vision for the OA model sees turbines becoming less like traditional vessels, and more akin to autonomous power generation fleets in the future, according to Orbital Marine.
Andrew Scott, CEO of Orbital Marine, said: "As a pioneering energy company setting out to help turn the tide on climate change, creating a future vision, and excitement around that, is hugely important to us, which was why we engaged Designworks in a collaborative partnership. To have the outputs from that exercise recognised in the iF Design forum is a genuine honour".
Laura Robin, studio director at Designworks LA Studio, added: "Sharing the honour of this iF Design Award 2021 with Orbital Marine Power is a great achievement. This global recognition acknowledges design's importance in envisioning our best future. And what better design opportunity than to partner with a company that tangibly demonstrates new forms of clean energy – producing meaningful change for people and planet".
Orbital recently launched its first commercial O2 tidal turbine which is starting grid-connected operation in the Orkney Islands off the north coast of Scotland.
Resembling a spaceship in appearance, the O2 is the most powerful tidal stream turbine in the world.
At 74 metres in length, it is approximately the size of a Boeing 747. With a generation capacity of 2MW, the single unit can supply around 2,000 UK homes with clean, predictable energy.