ORPC and Igiugig Village Ready for RivGen Power System Launch
The Igiugig Village Council and ORPC will celebrate the launch of the commercial RivGen power system today.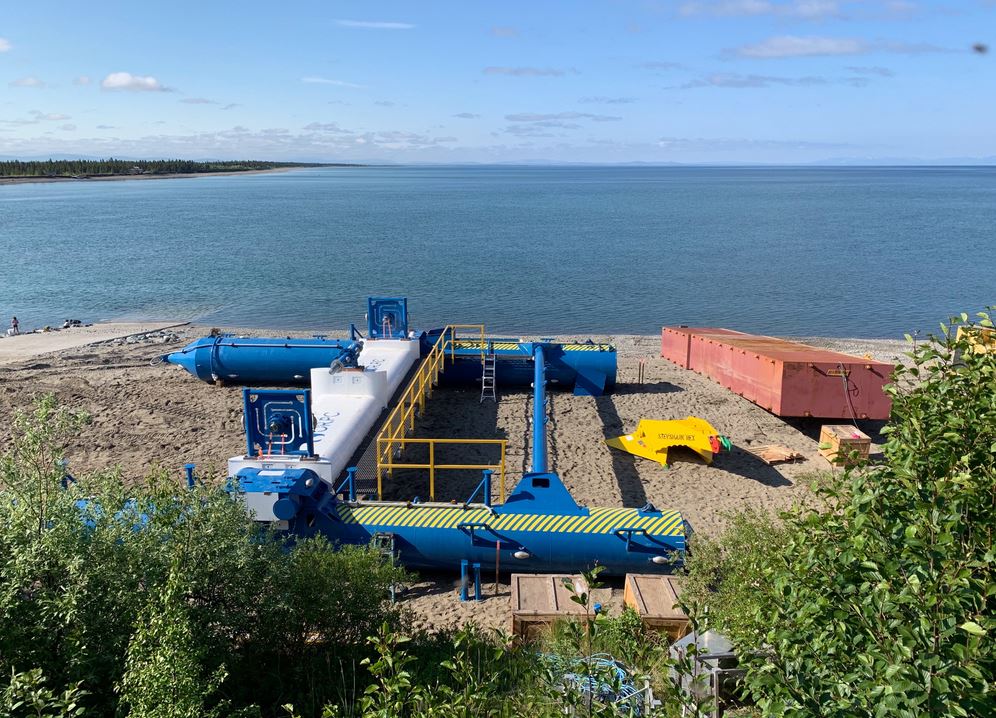 The U.S. Department of Energy, Governor of Alaska and other VIPs will join the Igiugig Village Council and ORPC for the commercial launch of the RivGen system.
Igiugig Village Council is the first tribal entity in the U.S. to be issued a Federal Energy Regulatory Commission hydrokinetic pilot project license.
The RivGen device will generate clean, predictable, renewable power from the Kvichak River, and send it to the remote community's microgrid, offsetting its diesel fuel use by 50%.
In June, ORPC started the RivGen device set up on the ground in Igiugig Village, Alaska.
The Igiugig hydrokinetic project is supported by the U.S. Dept. of Energy's Office of Energy Efficiency and Renewable Energy (EERE) under the Water Power Technologies Office Award, the Alaska Energy Authority, the Igiugig Village Council and private investors.