Petrobras and CNOOC seal another deal for Búzios field
Petrobras has signed the Integrated Natural Gas Processing System (SIP) contract with CNOOC Petroleum Brasil and, together with partners, concluded the process of CNOOC's adhesion to the existing contracts of the Santos Basin Integrated Natural Gas Flow System (SIE-BS).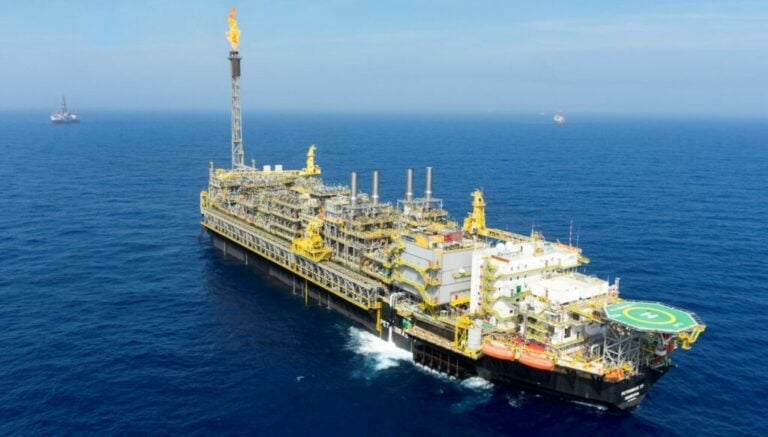 With these contracts, CNOOC will be able to offload the natural gas coming from the Búzios field located in the Santos Basin pre-salt through any of the SIE-BS export routes and process it in plants owned by Petrobras, making it possible for CNOOC to directly supply the natural gas market.
The agreement kicks off as of 1 January 2023.
Petrobras said that this is another step it had taken in building an open, competitive and sustainable natural gas market and is part of the set of commitments made to the Administrative Council for Economic Defense (CADE) in July 2019.
The SIE-BS is composed of Routes 1, 2, and 3 for the outflow of the Santos Basin pre-salt Cluster, and the SIP includes the processing plants connected to the SIE-BS, owned by Petrobras, located in Caraguatatuba, São Paulo, Cabiúnas, and Itaboraí, which is under construction, both in Rio de Janeiro.
In September 2021, it was announced that CNOOC had shown an interest in buying an additional stake in the Búzios field. The Chinese giant expressed this interest following the activation of an option to purchase an additional 5 per cent in the Production Sharing Contract (PSC) for the Transfer of Rights Surplus.
Petrobras recently received almost $2 billion from CNOOC for the acquisition of an additional interest in the field.
Recently, Petrobras has been handing out contracts for activities at the Búzios field. In line with this, the firm inked a contract with Singapore's Sembcorp Marine Rigs & Floaters to construct the FPSO P-82 for operations on the field.
This came a week after a contract was signed with Keppel Shipyard for the construction of the FPSO P-83.