Petrobras changes its mind about selling stakes in Brazilian deepwater basin
Brazilian oil and gas giant Petrobras has revealed its intention to end the divestment process for a partial sale of assets located in the Sergipe-Alagoas Basin, off Brazil, effectively retaining its stake in these concessions.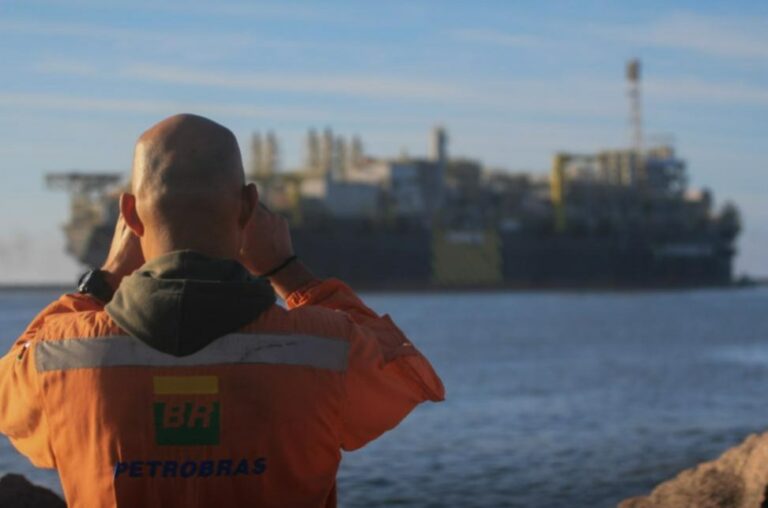 Back in May 2018, Petrobras disclosed its plans to farm-out parts of its ownership in four concessions – BM-Seal-4, BM-Seal-11, BM-Seal-4A and BM-SEAL-10 – located in deep water in the Sergipe-Alagoas Basin, across an exploration area of 44,370 square kilometres.
At the time, the Brazilian giant intended to start a non-binding phase, followed by a binding phase with interested parties, which would then be followed by exclusive negotiations, and the signature of contracts.
Petrobras expected a declaration of commerciality to be submitted to the Brazilian authorities in the second semester of 2020 for these concessions. However, this was done in January 2022 when the oil and gas giant outlined its plans to develop them with FPSO-type units, called Sergipe Deepwater (SEAP) I and II.
In an update last Friday, Petrobras informed that it had decided to conclude the current competitive process, which was in the binding phase, for the partial sale of four concessions in the Sergipe-Alagoas Basin without transferring the operation.
Based on the company's statement, the concessions are represented by the Agulhinha, Budião, Budião Noroeste, Budião Sudeste, Cavala, and Palombeta fields.
Petrobras explains that it constantly evaluates its portfolio. In light of this and considering the alignment of the concessions to the firm's strategy and the improvement of its economic-financial indicators, the concessions were kept fully in the portfolio. This marks the start of "the development of a new frontier in deep waters in the Sergipe-Alagoas Basin," according to Petrobras.
The Brazilian company further adds that it is reinforcing "its commitment to the broad transparency of its divestment projects and portfolio management and affirms its focus on deepwater and ultra-deepwater assets, where it has shown a great competitive differential over the years, with high productivity and lower greenhouse gas emissions."
Petrobras is the operator of all four concessions. The company holds 100 per cent interest in BM-SEAL-4A and BM-SEAL-10 concessions. The firm has a 60 per cent stake in the BM-SEAL-11 concession while its partner, IBV Brasil Petróleo, holds the remaining 40 per cent. In addition, the company holds a 75 per cent interest in the BM-SEAL-4 concession and its partner, ONGC Campos has the remaining 25 per cent.
When it comes to Petrobras' most recent divestment activities, it is worth reminding that the Brazilian player agreed to sell its entire stake in a deepwater field to PetroRio in late April 2022 to reduce debt and focus on offshore assets in the pre-salt area off Brazil.