PGS wraps up 3D data revitalization at Bauna field
Petroleum Geo-Services (PGS) has revitalized 3D data over the Bauna field in southwest Santos Basin and its surrounding area offshore Brazil.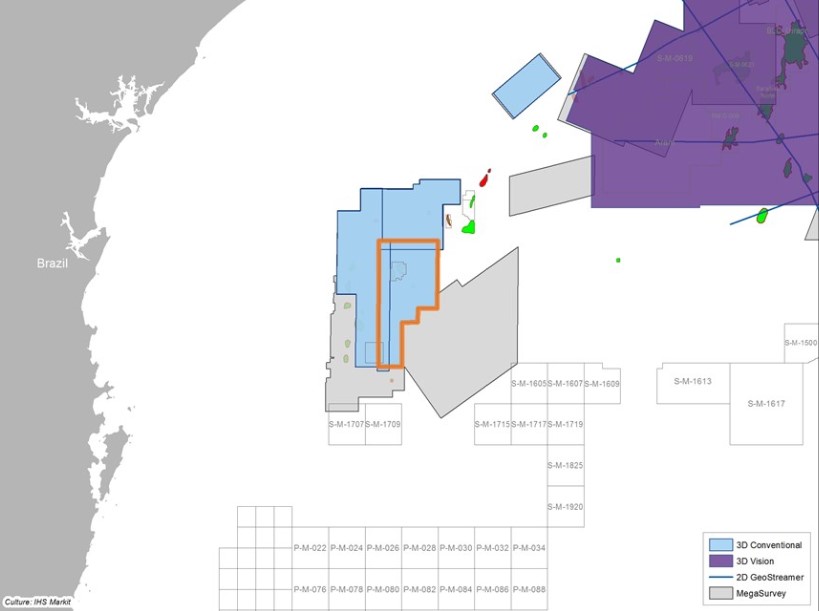 This preprocessed dataset is now available for evaluation of blocks for Brazil's upcoming Permanent Offer Round.
The data rejuvenation of legacy survey BM-S-40 started from field tapes and applied the latest workflow for data conditioning, noise, and multiple suppression to create a new 2,500 square kilometer preprocessed dataset. 
According to PGS, the now available results can be input into new model building and imaging workflows, allowing a quicker evaluation of opportunities in the area.
Using a subset of the preprocessed data, the Norwegian company has also produced a high-resolution PSTM over the Bauna field. 
To remind, Australian player Karoon Energy acquired a 100 per cent operating interest in the Bauna field in early November 2020.
The company recently exercised an option to add the drilling of two development wells at the Patola oil discovery, part of the Bauna field. Work is scheduled to start in the second half of 2022.
The Patola project received the Final Investment Decision at the beginning of the month, with first production expected in 2023.