PHOTOS: World's 1st green methanol-powered boxship receives methanol in Egypt
The world's first containership powered by green methanol, owned by Danish shipping giant A.P. Moller Maersk, has made a bunkering stop in Egypt.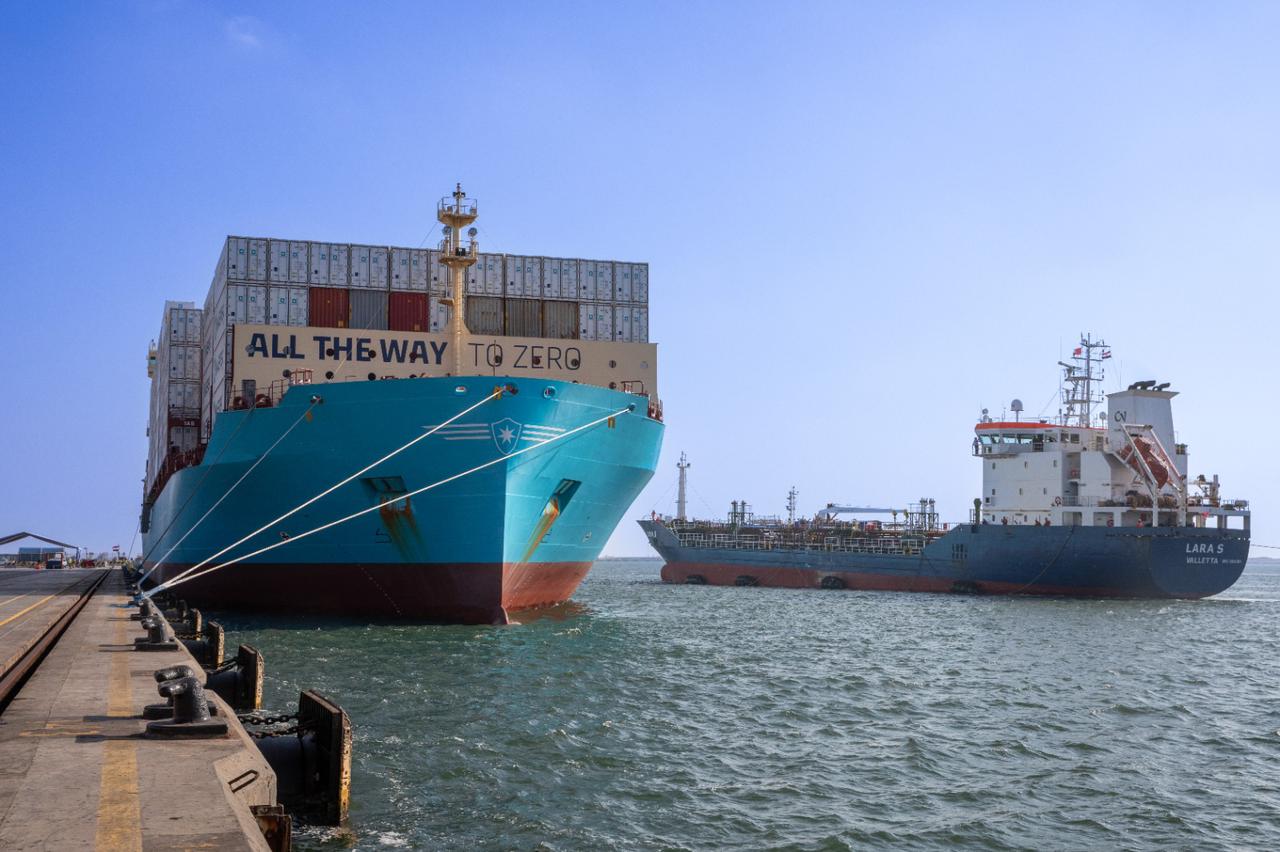 The General Authority for the Suez Canal Economic Zone revealed that this was the first green bunkering operation with methanol in East Port Said port for a containership. The bunkering was performed on 17 August. The vessel arrived in Egypt as part of its maiden voyage from Ulsan, South Korea to Copenhagen, Denmark.
The vessel was supplied by the barge Lara S affiliated with world's largest green methanol producer OCI Global, through its OCI HyFuels division. The supply service took nearly 6 hours.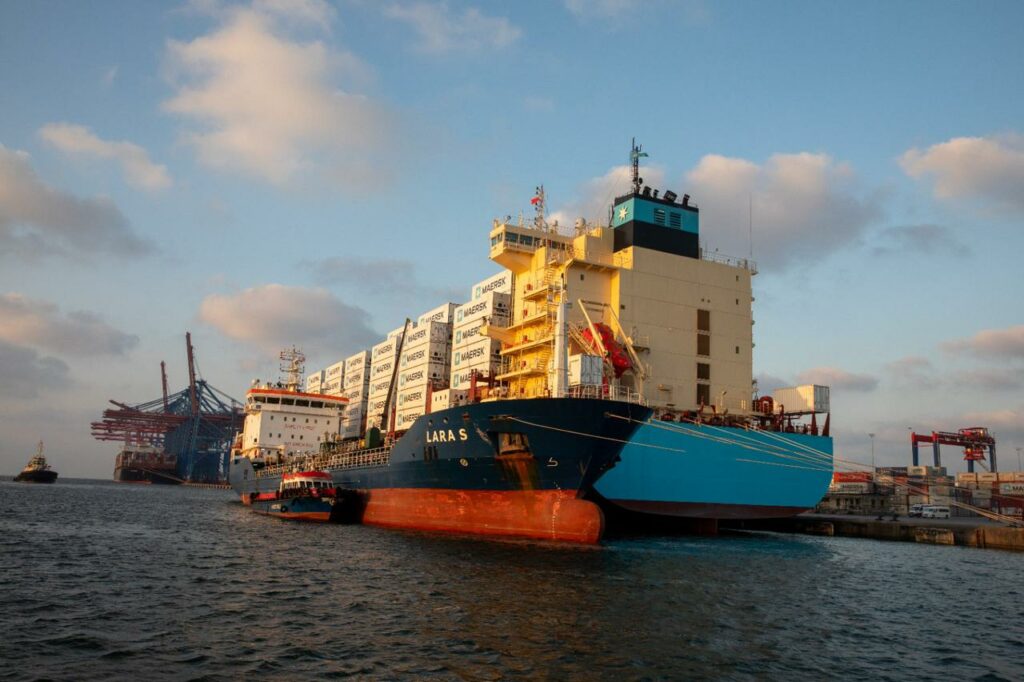 Specifically, the 2,100 TEU feeder was supplied with 500 tons of green methanol at the Suez Canal Container Terminal, the main operator of SCZONE's East Port Said port in Egypt.
The 172-meter long vessel runs on MAN Energy Solutions' G50 or G95 dual-fuel engine capable of running on green methanol or conventional fuel.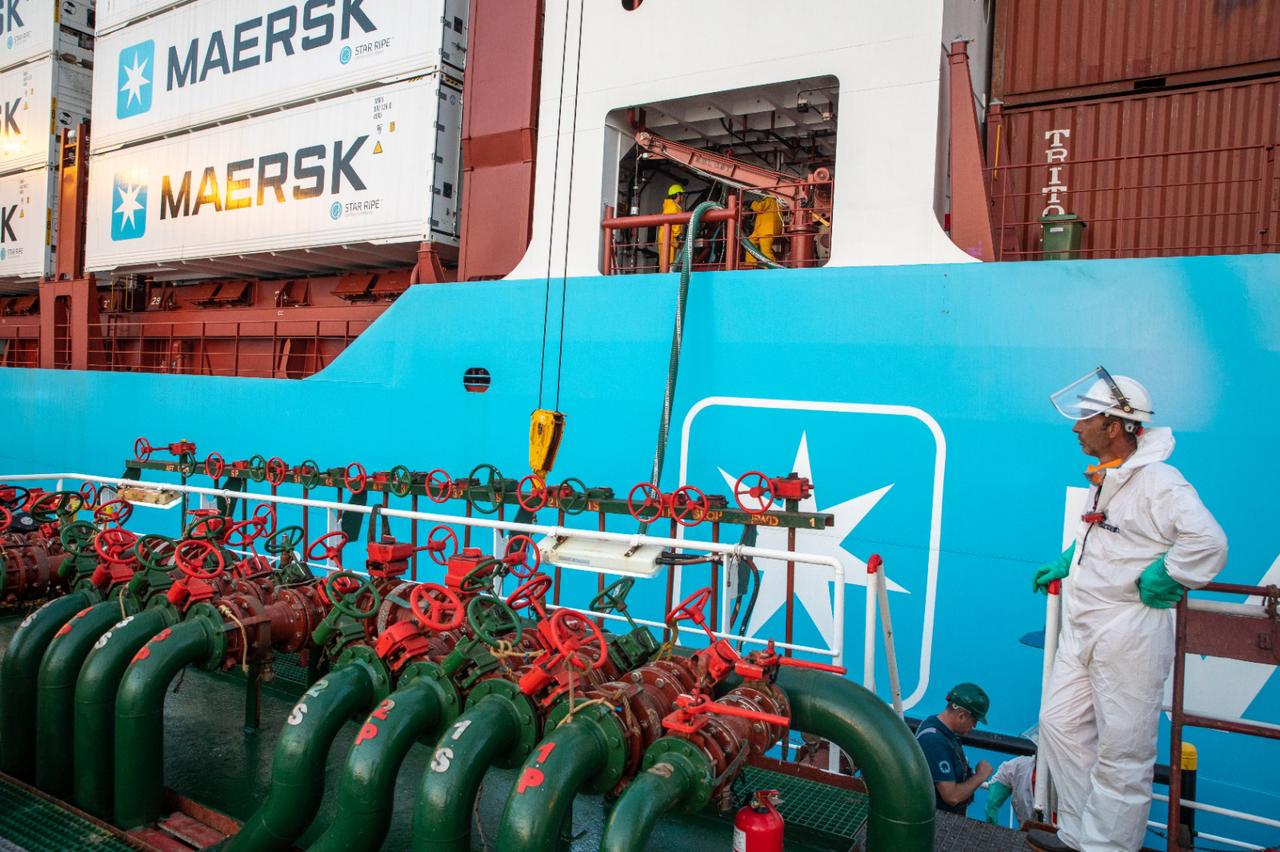 This operation is the first of its kind in Egypt, Africa, and the Middle East, as part of Egypt's strategy to restore its role in ships' bunkering services, whether with fossil or green fuel, according to the authority.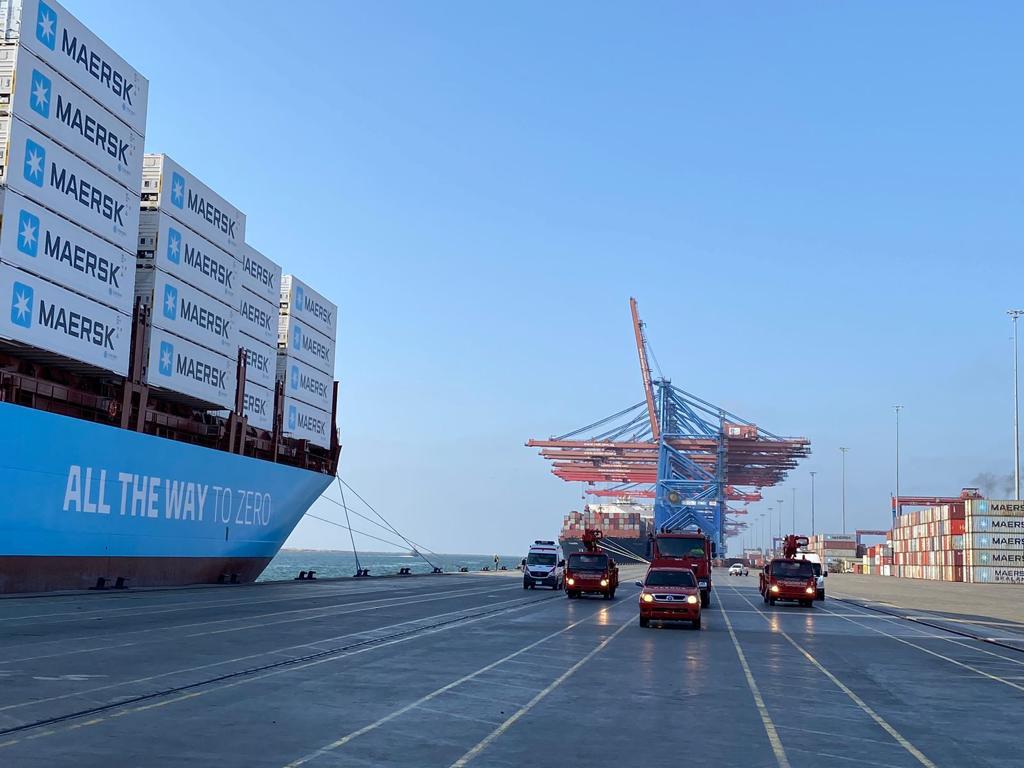 The ship received its inaugural fueling at the Port of Ulsan, South Korea on July 16, and made a stop in Singapore on July 27, where it received another batch of green methanol via Hong Lam Marine's tanker MT Agility.
Maersk currently has 25 dual-fuel vessels on order ranging from 2,000 TEU container capacity to 16,000 TEU. The firm expects that the full fleet of green fuel-powered vessels will be delivered and operational by 2027.
To meet the 2040 target of net-zero greenhouse gas emissions in time, the shipowner aims to transport a minimum of 25% of ocean cargo using green fuels by 2030, compared to a 2020 baseline.