Port of Antwerp-Bruges sees its very first methanol bunkering
Belgium's Port of Antwerp-Bruges has witnessed its very first methanol bunkering on its journey to becoming a multi-fuel port.
This first methanol bunkering operation took place on 1 June when 475 mT of methanol was bunkered from barge Tamariva to Proman Stena Marine at Sea-invest's terminal. Proman Stena Bulk, a joint venture (JV) between Stena Bulk and Proman, is one of the industry's firstmovers when it comes to methanol as a marine fuel.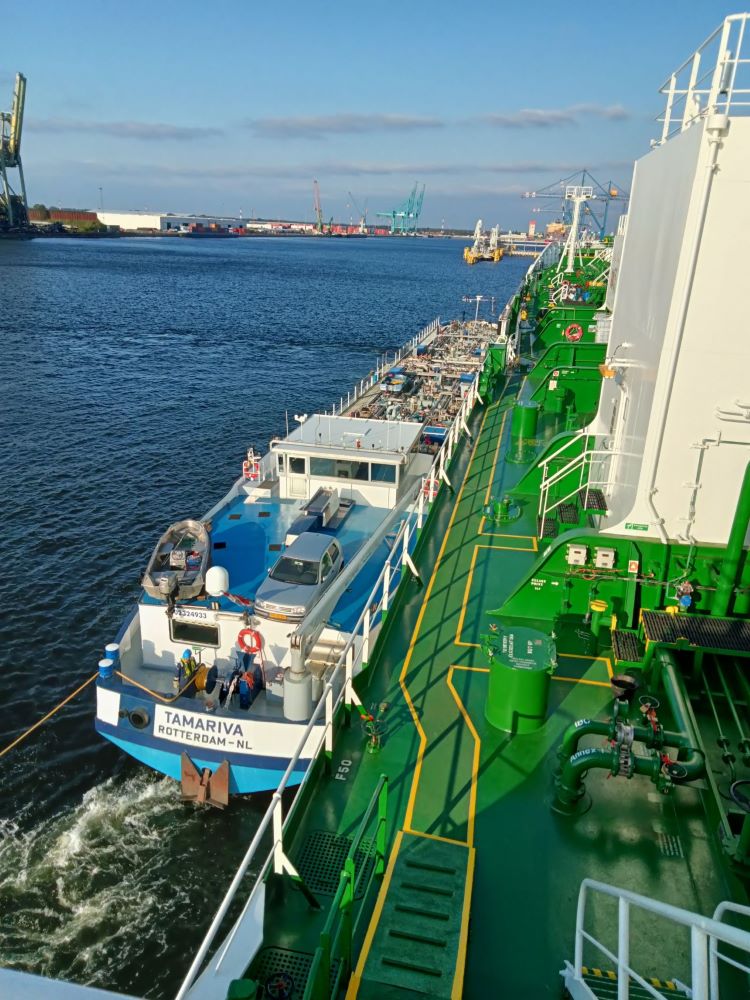 Currently, the annual amount of conventional fuels (such as low-sulphur oil or gas oil) being bunkered at the Belgian port is 6 million metric tonnes.
'With this first, we are further building on our global position as a bunkering port by actively promoting and developing a clear framework for the use of alternative fuels, such as LNG, ammonia, hydrogen and methanol. Becoming a multi-fuel port is our goal", the port said in a brief social media update.
As announced earlier, the Port of Antwerp-Bruges aims to become a fully-fledged multi-fuel port, in which seagoing and inland vessels will be able to bunker, not only conventional fuels, but also low-carbon alternatives such as methanol, hydrogen or electricity by 2025.
In the meantime, the growing momentum behind methanol-powered vessels across the shipping industry in recent months highlights methanol's key advantage as a globally available cleaner marine fuel: its proven net-zero pathway allows shipowners to invest in vessels that are already futureproofed.
According to DNV's Alternative Fuels Insight, there are currently 25 methanol-fuelled ships in operation and another 81 ships on order as of March 2023.
Following this growing interest, Methanol Institute, a global trade association for the methanol industry, recently published the first comprehensive guide to methanol as a marine fuel to help stakeholders across the industry access the information they need to support decision-making on which alternative fuel is right for their fleet.