Port of Milford Haven starts modernization works to accommodate marine renewables industry
Port of Milford Haven has broken ground on key phase of Pembroke Port's modernization project, whose aim is to adapt the port infrastructure to the needs of the growing marine renewable energy industry in the region.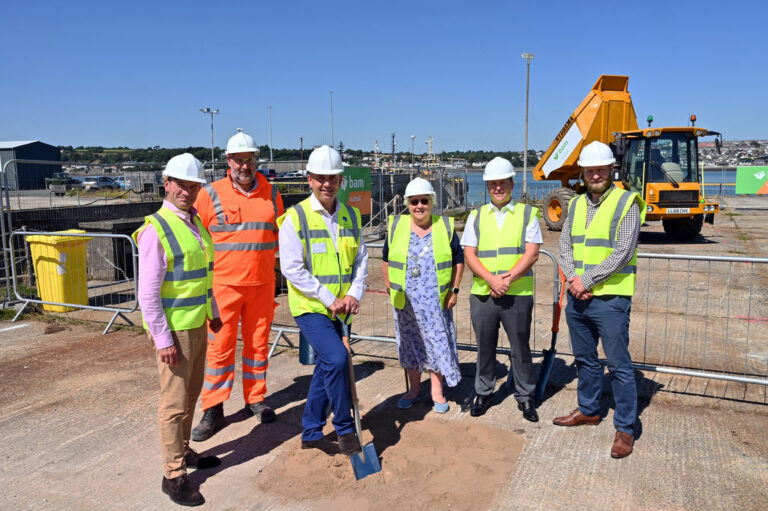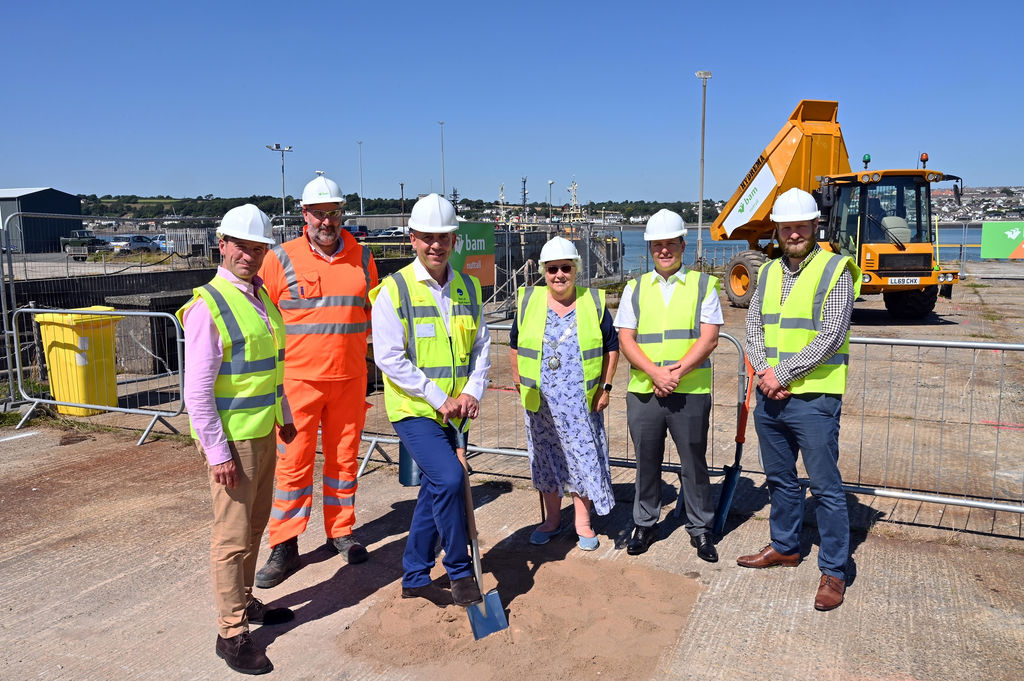 The construction of a new supersize slipway and new workboat pontoons is now underway at Pembroke Port, the Port of Milford Haven has informed.
It marks a big step forward in the realization of the Port of Milford Haven's vision for the Milford Haven Waterway to play a vital role in driving new green growth across the region, while supporting the country's transition to a net zero future.
The new slipway is expected to provide maximum flexibility for the launch and recovery of marine energy devices and vessels, while the pontoons will strengthen the port's operations and maintenance proposition for the floating offshore wind industry.
Steve Edwards, commercial director at the Port of Milford Haven, said: "It's fantastic to see this development underway at Pembroke Port. The new upgraded spaces and facilities will be perfect for the growing low carbon industry around the Celtic Sea as well as the supply chain companies that will benefit from the opportunities created here.
"We're looking forward to seeing huge changes over the next eighteen months, working with industry and academia to maximize local and regional benefits."
The works sit alongside the renovation of the Annexes attached to the Sunderland Hangars. These are now midway through construction and will create new office and workshop spaces for industry. Later phases of the project will focus on creating large scale laydown spaces for device fabrication and development, according to the Port of Milford Haven.
The modernization of the port's infrastructure forms part of the Pembroke Dock Marine project, a £60 million (€71 million) partnership between the Port of Milford Haven, Offshore Renewable Energy (ORE) Catapult, Marine Energy Wales and Celtic Sea Power.
The project is funded by the UK Government and Welsh Government through the Swansea Bay City Deal, and through the public and private sectors. It is also part funded by the European Regional Development Fund through the Welsh Government.
This collaborative platform has already attracted companies from across the globe who are spearheading new research, development, and manufacturing in marine energy power generation, with plans to do much more.
ORE Catapult, the UK's leading technology, innovation and research center for renewable offshore energy, has also demonstrated its confidence in the area's potential with the development of a multi-million-euro Marine Energy Engineering Centre of Excellence (MEECE) based at Pembroke Dock.
---
Follow Offshore Energy – Marine Energy
---