Port of Rotterdam gets new leadership
The Port of Rotterdam is getting a new CEO after almost ten years. Namely, Boudewijn Siemons will be appointed interim CEO of the Port of Rotterdam Authority effective 15 July 2023, taking over the reins from Allard Castelein, who is stepping down as CEO after nearly a decade.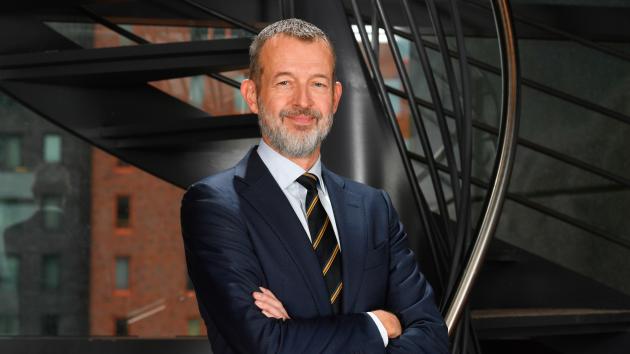 Siemons is currently the COO of the Port Authority and therefore responsible for infrastructure and maritime affairs. He will combine both positions until a new CEO has been appointed.
Vivienne de Leeuw will stay on as CFO, and her term of office has been extended by four years.
"'We are grateful that Boudewijn Siemons and Vivienne de Leeuw are both willing to serve as the Port Authority's Executive Board for the immediate future. The process of finding a new CEO is still in progress. It will not be completed before 15 July, which is when Allard Castelein's term of office ends. In the meantime, with the appointment of an interim CEO and the extension of the CFO's term of office, we are safeguarding management continuity," said Miriam Maes, chair of the Supervisory Board.
Boudewijn Siemons has been COO at the Port of Rotterdam Authority since October 2020. Before then, he served as President of Royal Vopak's Americas division.
The Port of Rotterdam has been at the forefront of the European energy transition efforts. The port authority revealed earlier this year that it has invested around EUR 3 billion in energy transition-related projects in 2022.
Some of these projects include investments in a major biorefinery and Europe's largest green-hydrogen plant. To remind, in July 2022 subsidiaries of Shell have taken the final investment decision (FID) to build Holland Hydrogen I, which will be Europe's largest renewable hydrogen plant once operational in 2025.
As a strong supporter of hydrogen economy, the port is currently working with various partners to facilitate and expedited the production and distribution of hydrogen.
The port recently formed a consortium with prominent maritime ports, universities, and innovation hubs from Australia, Brazil, Chile, Portugal, the United Kingdom, and the Netherlands aimed at expediting innovation for green hydrogen.
Named the Platform Zero Global Partnership for Hydrogen Innovation, the initiative is a collaborative global partnership aimed at supporting hydrogen innovation.
The port has also formed a partnership with Brazilian counterparts in port-related energy projects, such as offshore wind energy and green hydrogen production.
Specifically, 27 parties operating in the ports of Rotterdam and Brazil's Pecém signed a cooperation agreement on 10 May. In addition to port-related energy projects, the agreement covers port development, logistics and hinterland connection.