QED Naval retrieves tidal flow measurement kit
Edinburgh-based marine energy specialist QED Naval has retrieved tidal flow measurement equipment from its tidal test site off Yarmouth Harbour.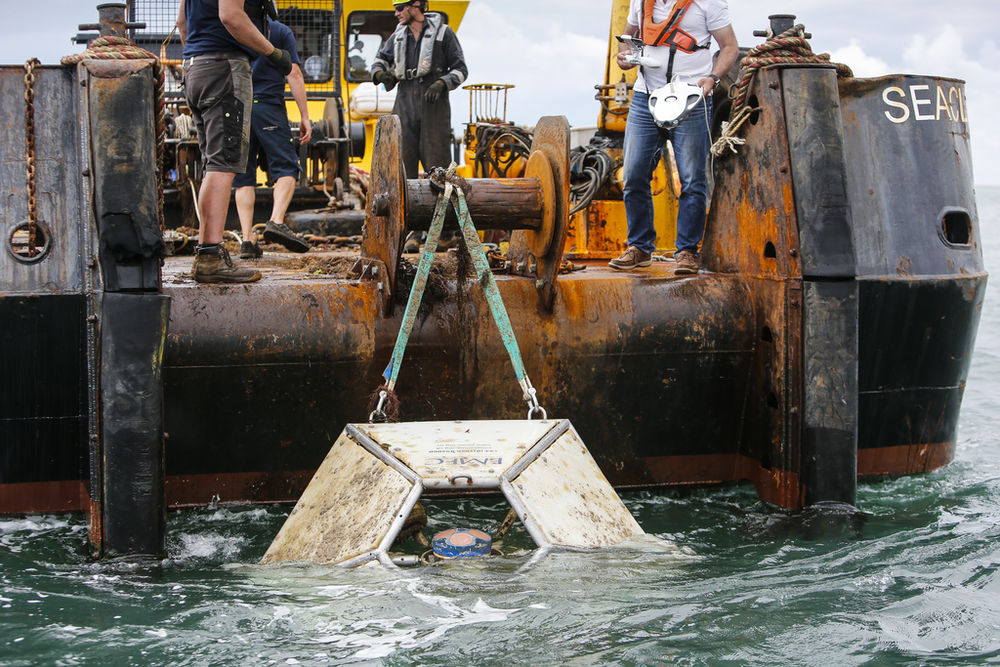 The European Marine Energy Centre (EMEC) and QED Naval designed a resource characterisation survey plan, and installed an acoustic doppler current profiler (ADCP) at Yarmouth Harbour as part of the €45.4 million Interreg TIGER project.
The tidal flow measurement equipment was installed on 9 April 2021 for a three month-long research campaign whose goal is to get a clearer picture of the resources available and the sea conditions at the site.
On 13 July, the ADCP was retrieved and the data is now being analysed by met-ocean engineers at EMEC, according to TIGER project update.
The data acquired during the research will also be used in the detailed design of QED's Subhub industrial demonstrator – a 1.25MW device.
The operation was supported by local marine contractors, Cowes Harbour Services (CHS), using its multicat Seaclear.
"This operation is an example of how the TIGER project is proving to be as a catalyst for the growth of the local marine renewable supply chain by helping to build partnerships and develop local companies within this sector, in this case CHS", the project update states.
The TIGER project, Interreg's biggest ever project to date, is a cross-border partnership between 18 UK and French organisations set out to develop, test and further demonstrate tidal stream technologies at selected tidal sites across the English Channel area.
Led by Offshore Renewable Energy (ORE) Catapult, TIGER will gather hard evidence to verify the cost reduction pathway for tidal stream energy, and also confirm how tidal stream can contribute to the 2050 net-zero targets that both UK and France are working towards.