QED Naval strengthens its tidal power team
Scottish marine energy company QED Naval has welcomed several new members to its team to further advance its tidal energy business and projects.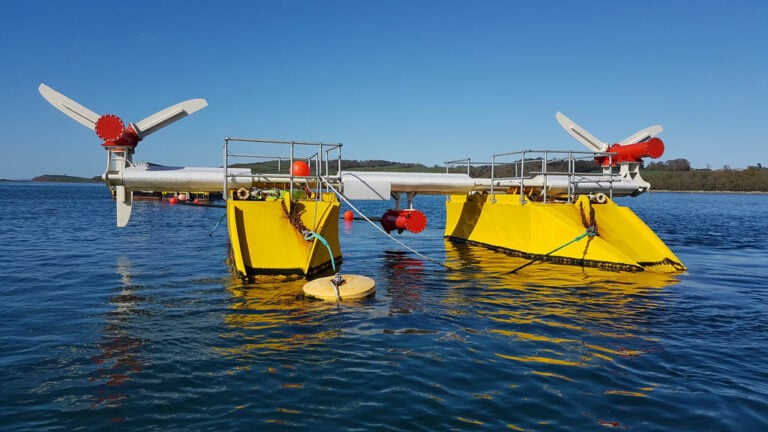 QED Naval welcomed Andrew Burton and Andy Green to its team, who both bring years of tidal systems deployment and maritime operations experience to the company.
In heading up QED Naval's marine operations, Burton has already been instrumental in helping deliver the company's EU Interreg Tiger project and in establishing the marine operations base on the South Coast.
Green joined the company as systems integration engineer, bringing hands on operational experience in the integration of tidal turbines and supporting systems.
"Working closely with our operational team, Andy will be instrumental in helping develop QED's monitoring and controlling systems, and integration procedures, which have already been well developed through the EU Interreg Tiger Project and recent Subhub deployments on the South Coast," QED Naval said.
Also, QED Naval hired design engineer Mark Pitts, who has been working with the University of Edinburgh and the EU Interreg Tiger project to further develop and manufacture the company's turbine blades.
Pitts will work closely with Industrial PhD student Fred Gibbs, with Markus Mueller and the University of Edinburgh, to design QED Naval's next generation tidal turbine, the company said.
QED Naval has developed the Subhub tidal platform – a submersible system designed to support the commissioning, testing, transportation and installation of tidal turbines to the seabed. According to the company, Subhub reduces the cost of deploying and maintaining turbines by 60% and improves yields by up to 48%.
Subscribe and follow
Offshore Energy – Marine Energy LinkedIn