Record-Breaking 270,000 cbm LNG Carrier In The Making
Hudong-Zhonghua Shipbuilding, the sole builder of China's large LNG carriers, has teamed up with Norwegian classification society DNV GL for development of what the company said would be the world's largest LNG carrier.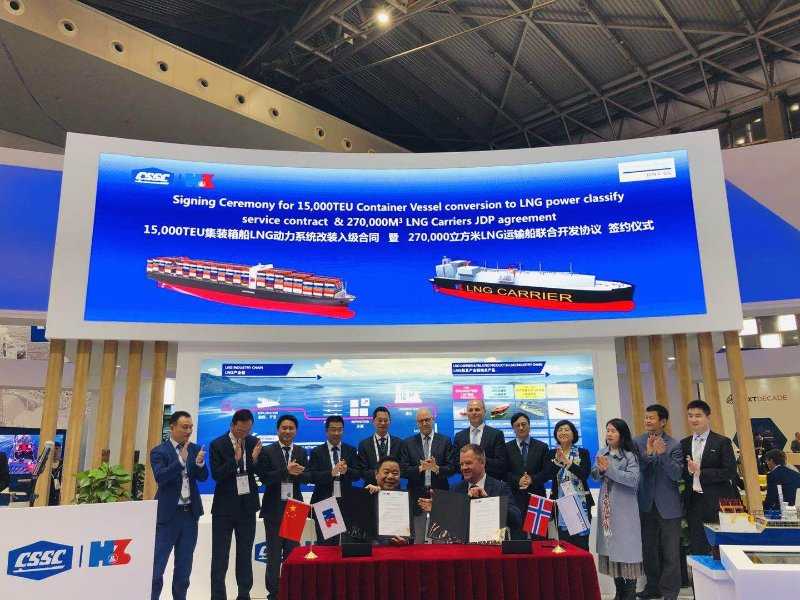 The state-run shipbuilder said on April 2 that it started a joint development project with DNV GL for a 270,000 cbm LNG carrier.
The two sides have also entered into an agreement to class a 15,000 TEU boxship that would be converted to LNG propulsion.
While the shipbuilder did not specify, the boxship in question could be the Hapag-Lloyd-operated Sajir. The two sides signed an agreement for the LNG retrofit in late January 2019.
Both agreements were signed during the LNG2019 exhibition in Shanghai.
New LNG Carrier to Edge Out Current Record Holders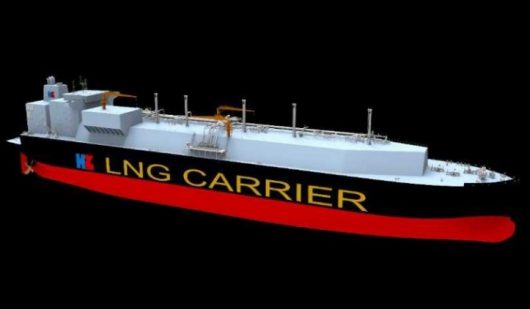 At 270,000 cbm, the new carrier would trump the Samsung Heavy Industries-built Q-Max LNG carriers, which have a stated capacity of 266,000 cbm.
The People's Republic of China is on track to become the world's largest gas-importing country, and the nation's recent surge in demand for gas has been central to transforming LNG markets globally, DNV GL said in its 2019 outlook for the LNG market.
According to DNV GL's data, the country imported 37.8 million tons of LNG in 2017 and this has climbed to more than 54 million tons in 2018, an increase of 42 percent. In light of the country's "protecting blue sky" campaign, it is forecasted that the demand for LNG in China will continue to grow at a high level, and it is expected to exceed 100 million tons by 2030.
Shanghai alone imported a record 600 million cbm of LNG in January 2019, requiring six 170k vessels. This is why Hudong-Zhonghua and DNV GL are starting the project to develop an ultra large LNG carrier capable of transporting enough LNG to provide gas for 4.7 million Shanghai homes for a month. This could be done 25-30% more efficiently than with a 170,000 cbm vessel, according to DNV GL. In addition, a single 250k vessel would increase terminal capacity by 50% without expanding the size of the terminal.