Sabella unveils new generation tidal turbine blade
French tidal energy company Sabella has finalized the construction of a prototype for a new generation of tidal turbine blade.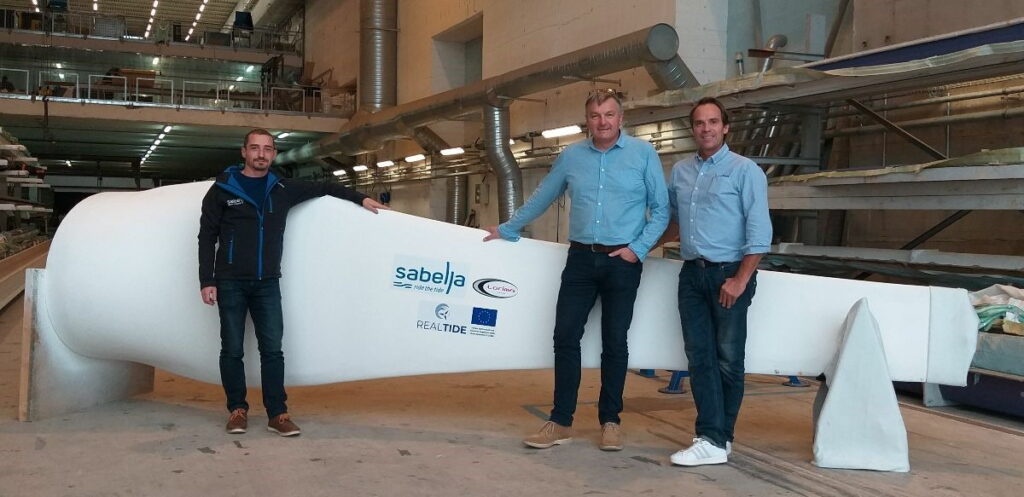 The prototype represents the concept to be installed on the two tidal turbines of the PHARES project, a multi-energy project to power Ushant Island.
In comparison with the blades of the tidal turbine D10-1000, Sabella's full-scale demonstrator, this prototype blade is optimised to integrate a tapered shape to maximise both the rotor performance and the captured energy, while minimising the efforts on the device, according to the company.
Moreover, the blade fixation system is directly integrated within the composite which helps facilitate the construction and the assembly on the turbine.
These optimisations, associated with improved processes of the fabrication, allowed to reduce the costs of the blade for approximately 30%. The cost reduction is promising and a good signal for the maturation of the tidal energy sector, Sabella said.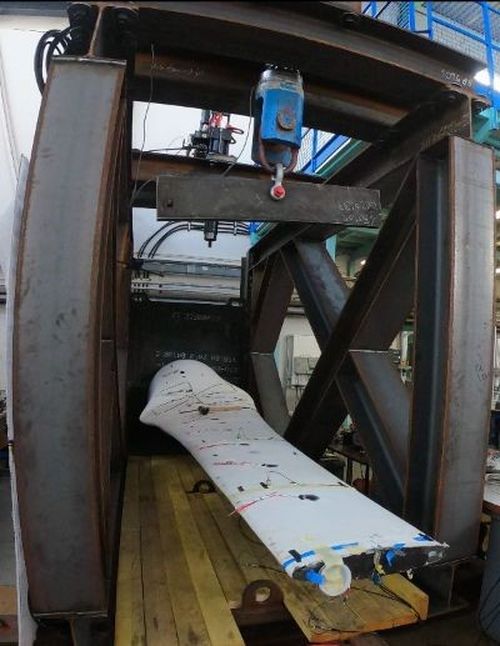 The design engineering of the blade has been improved with numerical models and tank tests. The scope of the project also includes work on the monitoring of tidal turbines by installing sensors on identified critical zones, according to Sabella.
The structural dimensioning of the new blade made of carbon composite has been realised by the engineering company Calcul-MECA based in Nantes, while the construction has been completed by LORIMA, based in Lorient.
The blade is currently undergoing series of bench testing at the IFREMER in France to validate its mechanical characteristics.
Erwann NICOLAS, Head of Innovation at SABELLA, said: "This blade is the achievement of two years of engineering effort and settle a technical step forward in comparison with the previous design.
"In collaboration with the RealTide project partners, the shape and structure of the blade has been optimised to improve the performance and reduce the cost of fabrication. The testing phase is now starting at the IFREMER which will allow to validate the design and further improve the construction process of the blades for the PHARES project".
The work has been funded by the H2020 European programme within the scope of the RealTide project.
The objective of RealTide is to significantly optimise the performance, reliability, and availability of tidal turbines in order to allow a reduction of the cost of energy.
Fanch LE BRIS, CEO of Sabella, added: "The evolution of Sabella's blade design is part of a wider R&D plan orientated toward the industrialisation of the technology. The major objective is to reduce the cost and improve the reliability of the tidal turbines".
The RealTide project coordinator is Bureau Veritas, and the other partners are Sabella, Institut Francais de Recerche pour l'Exploitation de la MER (IFREMER), 1-Tech, Ingeteam Powert Technology, EnerOcean, and the University of Edinburgh.