Samsung Heavy bags $250 million deal to build LNG carrier
South Korean shipbuilder Samsung Heavy Industries (SHI) has won a contract to construct one LNG carrier for KRW 331.3 billion ($250 million).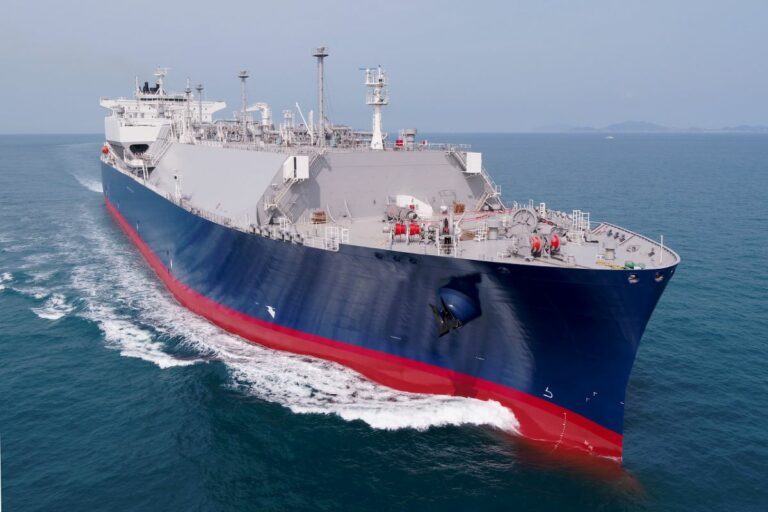 The company behind the order is an undisclosed shipowner based in Oceania, according to a stock exchange filing.
Samsung said that the LNG carrier is scheduled for delivery by December 2025.
This year, the company received contracts to construct 38 LNG carriers, or 73 percent of its total orders, which represents its largest yearly record for LNG vessel orders.
The shipbuilding firm has scored $9.4 billion worth of orders so far this year, or 107 percent of its yearly order target of $8.8 billion.
Last week, the company revealed it has clinched a contract to construct five LNG carriers for Bermuda-headquartered Seapeak.
The order is valued at KRW 1.46 trillion ($1.08 billion). Under the terms of the deal, the LNG carriers are scheduled to be delivered by the end of June 2027.
The vessels will be 174,000-cubic meter M-type, electronically controlled, gas admission (or MEGA) propulsion LNG carriers.
The deal follows a massive ordering spree for LNG carriers reported in June when SHI revealed contracts for 14 LNG carriers in a single day.
The company received an order for 12 LNG carriers from an undisclosed Bermuda-based shipowner, while a shipping firm from Africa ordered two LNG units. The deals are worth more than $2.5 billion.
The LNG market is experiencing a 'perfect storm', as explained by Panos Mitrou, Lloyd's Register's Global Gas Segment Director.
The pressure of the energy transition combined with the Ukraine crisis have seen a major increase in investment in liquefaction plants and a greater appetite for expanded Qatari production of gas. The demand for LNG imports is further ramping up as countries look at alternatives to Russian imports, spurring the demand for LNG carriers.
The LNG carrier market is expected to record a compound annual growth rate, or CAGR, of approximately 3.6% from 2022-2027.