Scotrenewables strikes 2GWh of tidal power generation (Video)

Scotrenewables Tidal Power's SR2000 tidal turbine has just exceeded 2GWh of cumulative electricity generation at the European Marine Energy Centre (EMEC) in Orkney.
This is the most power that has ever been produced by a single tidal turbine at the test center, according to the Orkney-based tidal energy developer Scotrenewables.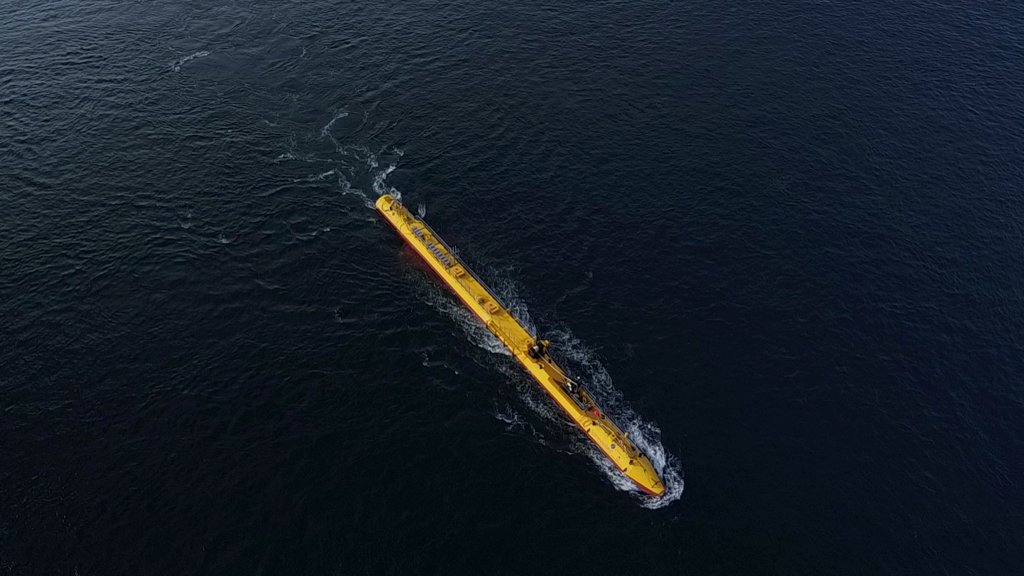 The SR2000 was first deployed at EMEC's grid-connected Fall of Warness tidal test site in October 2016.
The floating tidal turbine, engineered and built with a 16-meter rotor diameter for each of its 1MW turbines, hit its full-rated capacity of 2MW exactly one year ago.
In fall 2017, the turbine reached the peak generation of 2.2MW, which is the highest output ever by a tidal turbine, according to Scotrenewables.
Over the last couple of months, the company has also continued to demonstrate the benefits of floating tidal energy with a number of low cost, onsite inspections of the machine with RIB style vessels, including the one conducted by the Maritime and Coastguard Agency on March 9, 2018, Scotrenewables said.
To honor the most recent generation milestone, the company released a short video summarizing the benefits of Scotrenewables' approach to tidal energy generation with highlights from the build and testing program of the world's most powerful tidal turbine – the SR2000 2MW.