Seaspan names two more LNG-fueled boxships for charter with ZIM
Following ZIM Sammy Ofer, two additional 15,000 TEU LNG-powered containerships that will join the chartered fleet of Israeli shipping company ZIM Integrated Shipping Services under the agreement with Seaspan Corporation have been named in South Korea.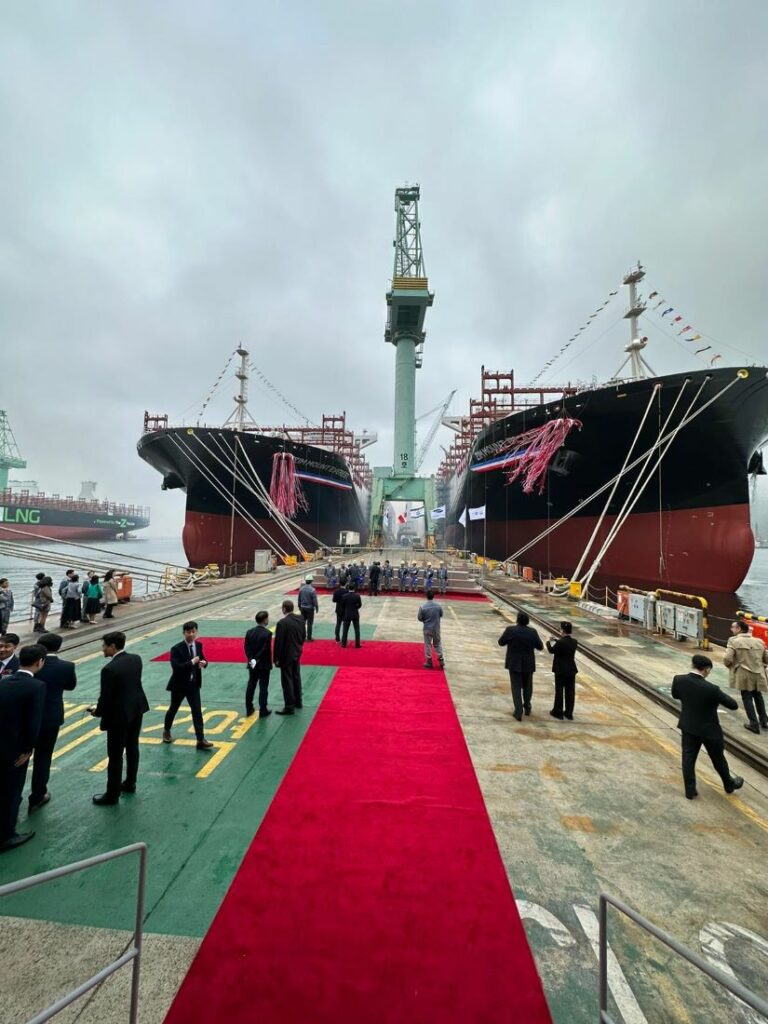 According to ZIM's social media update, the naming ceremony for ZIM Mount Everest and ZIM Mount Blanc was held on 19 April at Samsung Heavy Industries (SHI) shipyard in South Korea. SHI is building a total of ten ships for Seaspan Corporation.
Like their sister ship, the LNG-powered Sammy Offer, the two vessels will also join ZIM's fleet this year under a long-term charter agreement worth $1.8 billion for all ten ships.
For these vessels, ZIM also signed a ten-year marine LNG sales and purchase agreement with Shell, valued at more than $1 billion.
To remind, the first vessel was named and delivered in February 2023. A month later, it started its maiden voyage and was bunkered with LNG in Jamaican waters. The LNG-powered ZIM Sammy Ofer is expected to provide a 23% emission reduction.
The Neo-Panamax vessel is 366 metres long with a 51-meter beam. Its prominent features include a twin-islands design and a unique vertical bow, tailor-made hull form design optimized for operation profile. It has a max service speed of 22.5 knots, a dual-fuel main engine with an output of 46,000kW at 80 rpm, and an Energy Efficiency Design Index to meet the tightened emission standards in the future. It will be the first ZIM LNG vessel to call the US East Coast.