Second RivGen shaping up for Alaska deployment
Ocean Renewable Power Company (ORPC) has reached the final stages of component fabrication for the second RivGen device ahead of deployment in Kvichak River planned for summer 2021 in Alaska.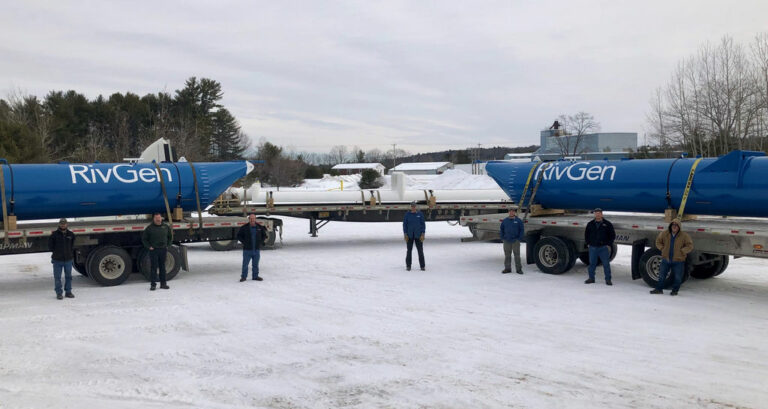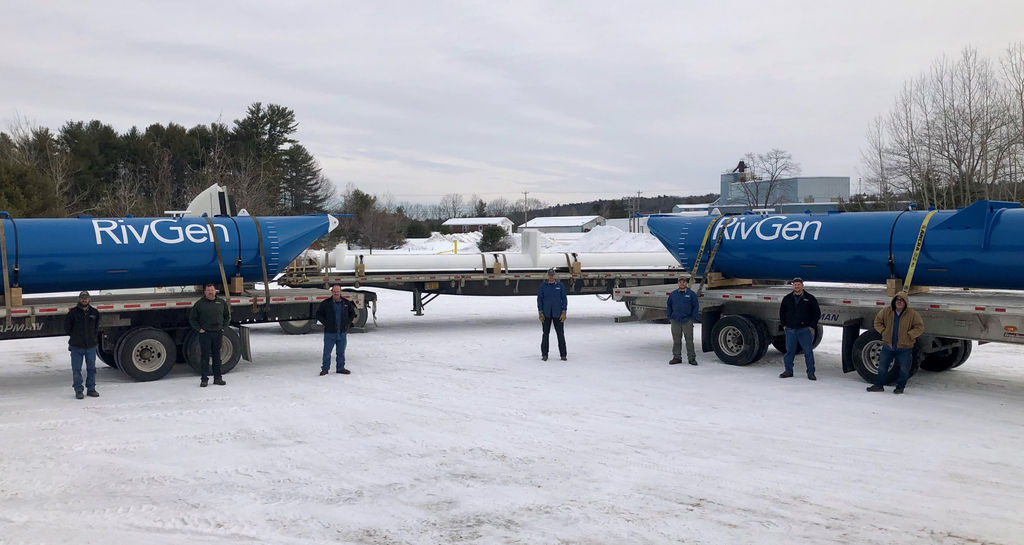 The sub-components for ORPC's RivGen, including pontoons and chassis, have left the facilities of Downeast Machine & Engineering where they were fabricated.
Their destination is ORPC's facility in Brunswick, Maine, where the full RivGen device will be assembled.
After the system assembly is verified, it will be disassembled, packaged, and shipped to Igiugig Village, where it will be deployed alongside the first RivGen device which has been operating in Alaska for the last 16 months.
According to the company, the lessons learned from the first year of running have been incorporated into the design of a second RivGen device.
"We've worked with our vendors to reduce fabrication complexities to improve build quality and reduce costs. We've implemented small design changes to improve field operations and make on-water installation easier, and we've made modifications to the turbines and structural assembly to increase durability and mitigate against the accumulation of ice during mid-winter operations," ORPC said in a statement.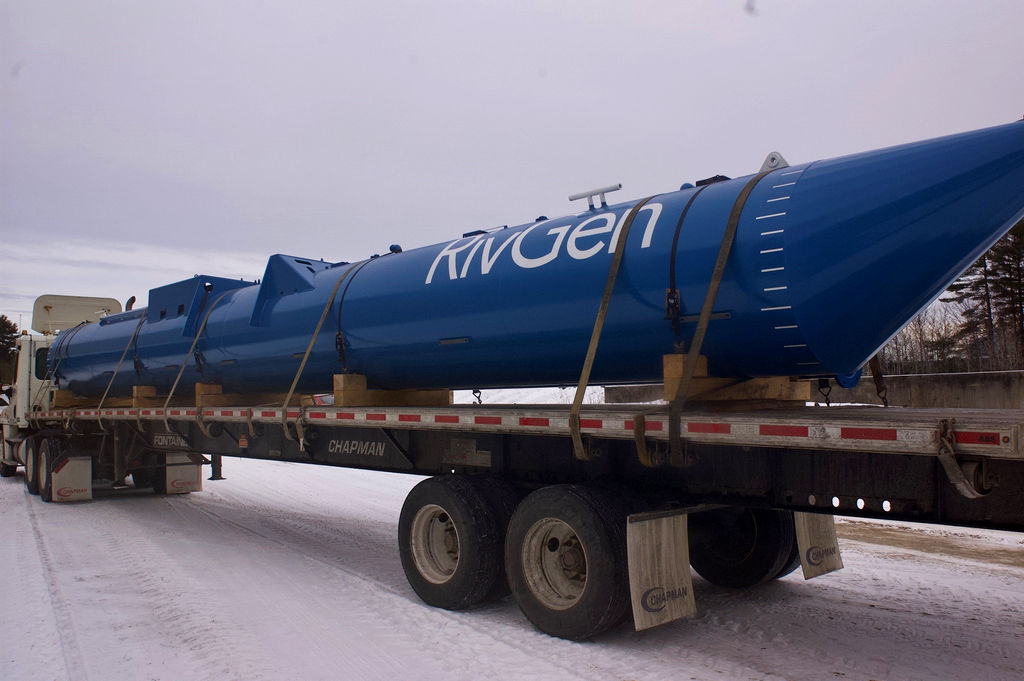 The second ORPC's device installation in Alaska is enabled by a multi-year project supported in part by funding to the Village of Igiugig from the U.S. Department of Energy's Water Power Technology Office, and Office of Indian Energy Policy and Programs, as well as private investment.
In addition to the Igiugig project, ORPC is moving forward on three different projects in Alaska, and two projects in Chile.
In Canada, ORPC has two projects that are just kicking off and site assessment work for another 15 communities. According to the company, the RivGen success in Igiugig has resulted in outreach from over 20 different countries so far.
For RivGen device, the company will initially target markets of remote communities in Alaska, Canada and Chile located near river and tidal resources, which represent a $15 billion market opportunity.
"ORPC's RivGen Power System is competitive now in these places, and offers a no carbon, low noise option, positively impacting local economies and enhancing eco-tourism opportunities", ORPC said.