SIMEC Atlantis grows half-year loss
SIMEC Atlantis Energy has released the financial results for the first six months of 2021 showing an increase in losses for the tidal energy developer when compared to the same period a year before.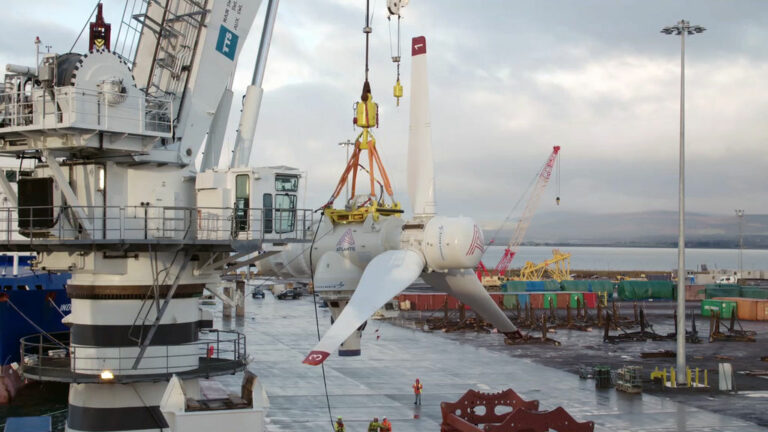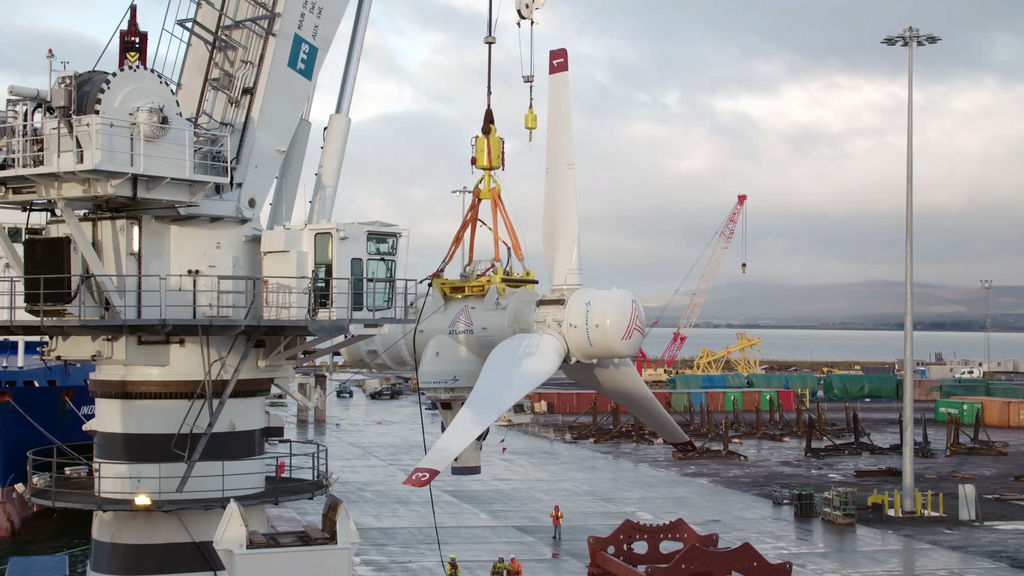 SIMEC Atlantis has posted the overall loss before tax of £10.7 million for the six months ended 30 June 2021, compared to the loss of £6.2 million reported for the same period in 2020.
According to the company, there are a number of factors behind this increase, including the reduced revenue performance from the MeyGen tidal energy project as a result of significant outages in three of its four turbines, which required retrieval for onshore repair.
The results for 2021 for the company's tidal turbine and engineering services division have seen a drop off following a very strong 2020, which benefitted from revenues on the phase 1 Japanese tidal project.
Overall, costs were in line with expectations, with increased contractors' costs being incurred in the MeyGen retrievals and the ongoing Uskmouth development costs.
More specifically, MeyGen experienced interruption to generation during the first half of 2021.
SIMEC Atlantis said it expects the AR1500 turbine and Andritz turbine number 1 to be redeployed during the fourth quarter of 2021, at which point three out of four turbines will be deployed and generating.
Andritz turbine number 2 remains out of the water whilst waiting for long lead items, the delivery of which have been affected by COVID-19, according to the company.
As for the Andritz turbine number 3, it has been deployed and generating successfully with above 95% availability since December 2018, continuing to prove the viability of tidal energy, SIMEC Atlantis informed.
In Japan, the AR500 tidal turbine was recently recognised as an official power generation facility by the Ministry of Economy, Trade and Industry (METI), a key stakeholder in consenting renewable energy projects in Japan.
The turbine tests, which were successfully passed during one of the strongest tides expected this year, follow an exhaustive process of inspection and verification of both the onshore facility and offshore equipment against national electrical standards.
Since January, the AR500 tidal turbine has generated over 100 MWh of power from the tidal flow in the Goto islands. It is the first large-scale project of its kind in Japanese waters and continues to support Japan's ambition in further diversifying its energy supply towards renewable sources.
In France, the Raz Blanchard project continues as planned through its development phase and we remain in close discussions with the French authorities around possible grants and feed in tariffs.
Graham Reid, CEO of SIMEC Atlantis, said: "I am immensely proud and inspired by my team's unwavering commitment to the delivery of our projects and I can see that commitment paying off as our projects continue to make progress, in often challenging environments. Our projects, and the technologies we are developing with our partners, will be critical in the global fight against climate change.
"Energy is at the forefront of our minds as the impact of climate change becomes more common and extreme but so too is the cost and security of our energy. We have the solutions. Our projects tackle climate change, deliver predictable, local, low carbon electricity while creating jobs and powering vital industries. We are proud of our projects and will continue to focus on their successful delivery".
To remind, on 28 September 2021, SIMEC announced a proposed placing at 2.5 pence per ordinary share to raise gross proceeds of approximately £2.5 million.
The over-subscribed placing closed the following day, bringing in £2.6 million for the company through the issue of 104,000,000 new ordinary shares, SIMEC Atlantis informed.