SIMEC Atlantis' novel pitch system advance leads to greater tidal turbine capacity
SIMEC Atlantis Energy, together with its partner Asturfeito, has developed a new pitch system that enables the rotor diameter and rated capacity of tidal energy turbines to increase.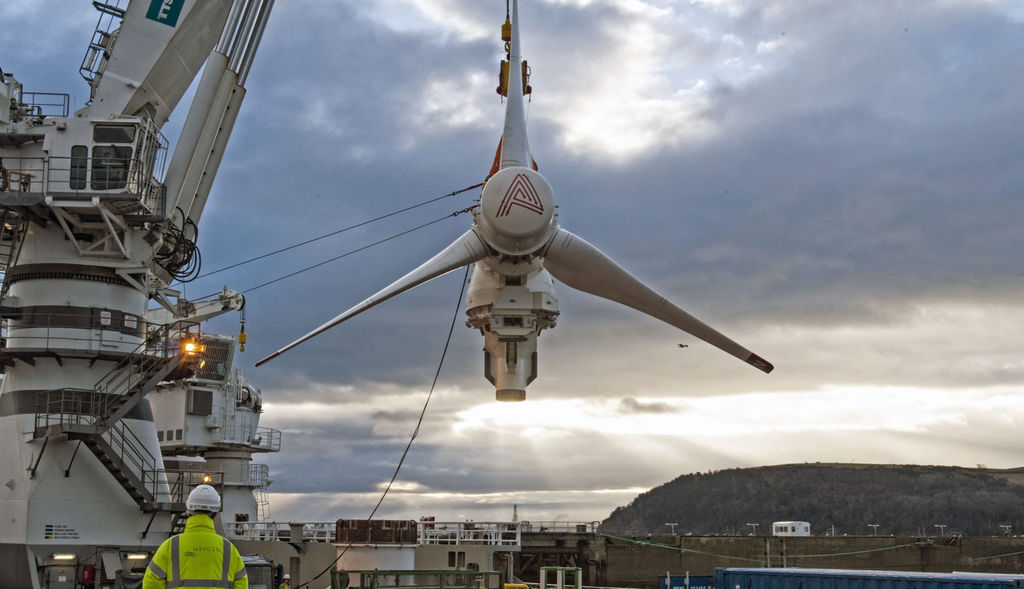 The pitch system connects the blades to the turbines rotor shaft and controls the blades pitch angle within the tidal flow.
Developed as part of collaborative EU-backed project, the new pitch system enables the rotor diameter and rated capacity of the turbine to increase, according to partners.
The new pitch actuator system will also increase system reliability, the partners claim.
The testing of the system was completed in December 2021 at Asturfeito's site in northern Spain.
All performance requirements were successfully demonstrated, including successful operation under prolonged periods of 'worst case' tidal loads being applied to the system, simulating the rapidly changing loads that the turbine will experience in operation.
Despite the significant challenges caused by the pandemic the successful completion of the project demonstrates what can be achieved through collaboration, the partners said.
Drew Blaxland, director at Atlantis Turbines and Services Division, said: "We have demonstrated that by working with a great supply chain we can make significant steps forward in our mission of reducing the cost of tidal energy.
"I would like to recognise the huge effort made by our project partner Asturfeito, who produced many of the system's components.
"I would also like to thank the major subsystem suppliers; Involution Technologies Ltd who designed and produced the gearbox system, SKF who produced the bearings and Nidec SSB Wind Systems who produced the motors and controllers."
Álvaro Zarza, Asturfeito business development manager, added: "It's great to see that testing has been so successful. We look forward to working with SIMEC Atlantis Energy in future serial production of pitch and other turbine subsystems."
The new pitch system was developed as part of European Commission's Executive Agency for Small and Medium-sized Enterprises (EASME)-funded 'VPS for Tidal Turbine Generators (VPSTTG)' project, which was supported with €1 million in 2018.
---
Follow Offshore Energy – Marine Energy
---