SIMEC Atlantis' tidal turbine project advances to manufacturing stage
SIMEC Atlantis, and its project partner Asturfeito, have given the green light for progressing their Variable Pitch System for Tidal Turbine Generators (VPSTTG) project to the manufacturing stage.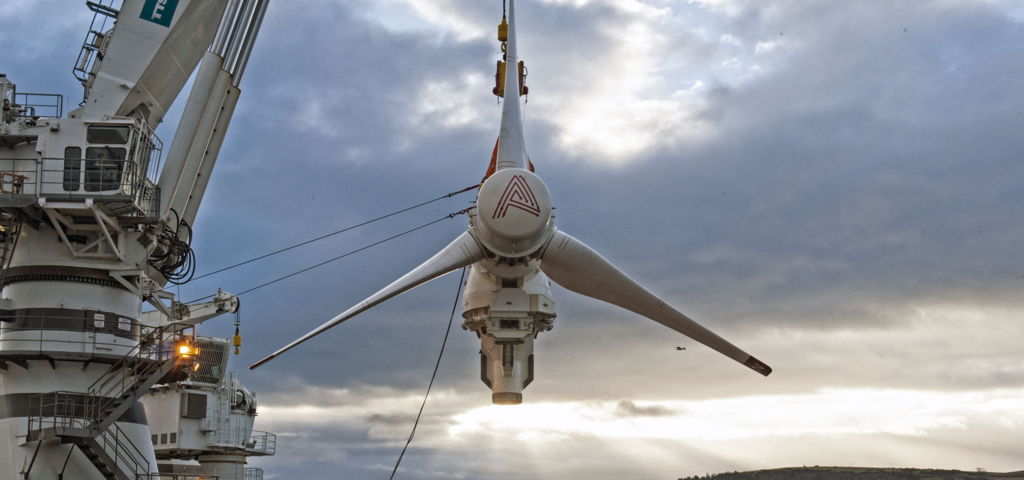 This takes the project one step closer to completing its objective of reducing the levelized cost of energy generated by tidal technology through the production of an affordable Variable Pitch System (VPS).
The VPS system will be used on future turbines, supporting the evolution of the tidal industry as a whole, further developing its European supply chain, and giving the planet more efficient and affordable access to renewable energy.
After the completion of the manufacturing stage of the project, the VPS will be tested on-shore, according to SIMEC Atlantis.
Drew Blaxland, Director of the Atlantis Turbine and Engineering Services Division, said: "This is an exciting time for the company as we work together with Asturfeito to make the cost of tidal energy more affordable and accessible for all. We would like to thank the Executive Agency for their continued support and the amazing project team who have taken us to this stage".
The VPSTTG project is being developed with the help of a €1 million grant from the Executive Agency for Small and Medium-sized Enterprises (EASME).