SMT Shipping welcomes new eco-friendly cement trader
Cyprus-based bulk shipping operator SMT Shipping has welcomed a new eco-friendly cement trader from Dutch shipbuilding company Royal Bodewes.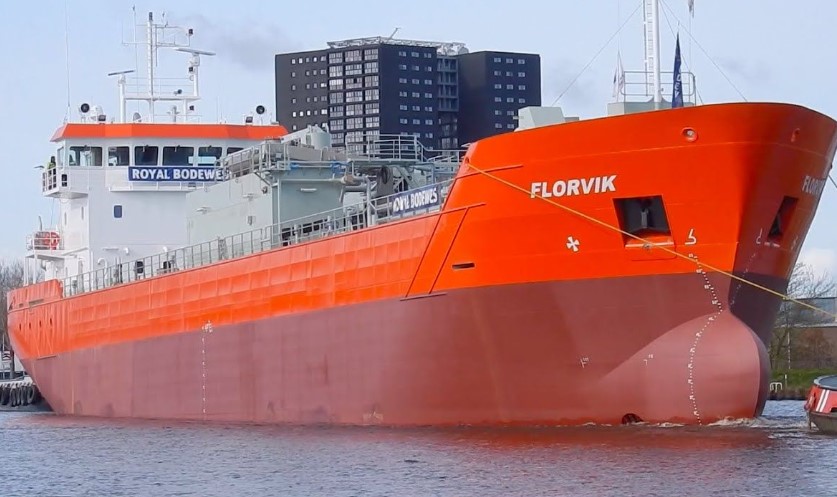 As informed, the vessel was christened and delivered last week at the company's yard in the Netherlands. The ship was named MV Florvik.
According to Royal Bodewes, the vessel is the 8th eco-friendly cement trader delivered to SMT Shipping.
Six months ago, SMT Shipping welcomed another vessel from Royal Bodewes, MV Solvik.
SMT's fleet currently encompasses bulk carriers, belt unloaders, transhippers, cement vessels, minibulkers/MPP vessels, and support vessels. The ships are built for fully self-loading/self discharging bulk transport operations.
Meanwhile, Royal Bodewes recently delivered the first in a series of three new battery-hybrid bulkers to Norwegian shipping company Hagland Shipping.
Hagland initially signed a contract with the Dutch shipbuilder for two battery-hybrid bulker; however, the firm decided to purchase one additional 5,000 dwt bulk carrier.
The vessels are battery-hybrid general cargo carriers of 5,000 dwt, equipped with an electrical cargo handler.
Compared to the oldest vessels in Hagland's existing fleet, the vessel is expected to reduce CO2 emissions by more than 40% and nitrogen oxide emissions by 90-95%, according to Hagland.