Sonatrach and Sinopec seeking new partnership opportunities
Algerian state energy firm Sonatrach and China's Sinopec have signed a Memorandum of Understanding (MoU) to consolidate their existing relations and expand cooperation by seeking new partnership opportunities.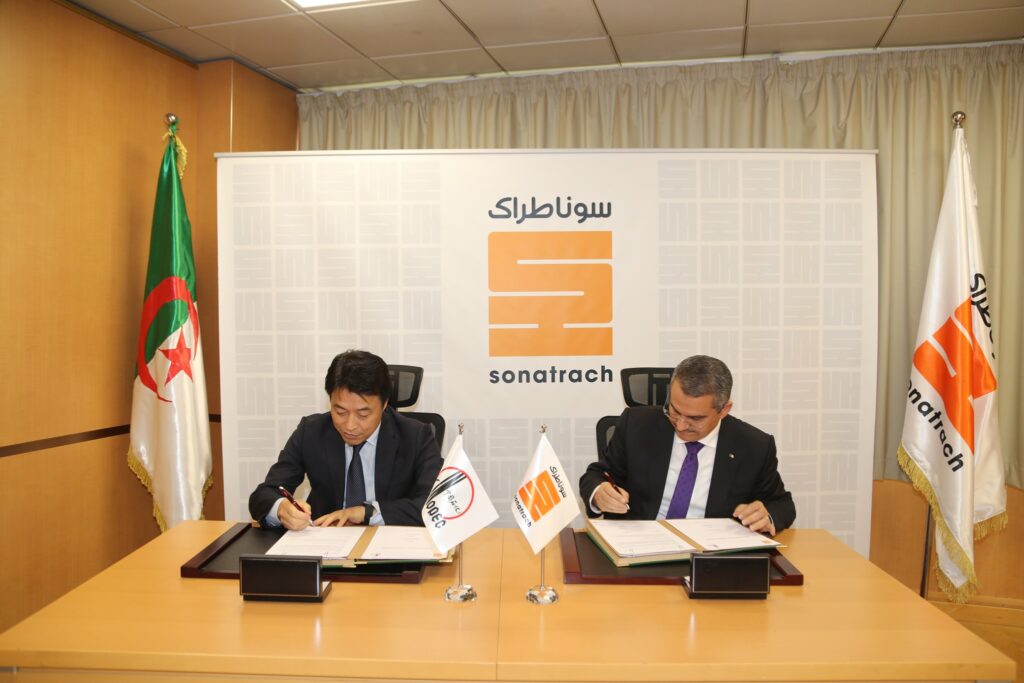 Guo Yueliang, Chairman of Sinopec International Energy Investment Limited, and Sonatrach's Chairman and CEO Toufik Hakkar met in the presence of the company's senior executives to discuss ongoing relations and prospects for cooperation, particularly in the field of exploration and production.
According to the parties, the MoU was signed to reflect the will of both companies to consolidate as well as expand their existing collaboration.
Sinopec, which has been present in Algeria since 2002, operates the Zarzaitine field together with Sonatrach, under an association contract aimed at increasing the recovery rate of the existing crude oil reserves.
On 28 May, Sonatrach and Sinopec Overseas Oil & Gas Limited (SOOGL) signed a production-sharing contract related to the contractual perimeter of Zarzaitine, under the new 19-13 hydrocarbons law.
The total investment planned for the implementation of the agreed development and exploitation operation program is estimated at $490 million, expected to enable the recovery of nearly 95 million barrels of oil.
Earlier this year, Sonatrach awarded Sinopec with a contract for the construction of a new LNG storage tank for the Skikda LNG facility.
Under the deal, the Chinese company is in charge of building the 150,000 cubic meters storage tank at Algeria's eastern gas export terminal of Skikda, as well as dismantling the two existing tanks at Skida LNG.