Star Bulk shares details of vessel loss amid Ukraine conflict, locks in six newbuilds on long-term deals
Athens-based dry bulk shipping firm Star Bulk Carriers revealed that its vessel Star Pavlina was declared a constructive total loss due to its prolonged detainment in Ukraine.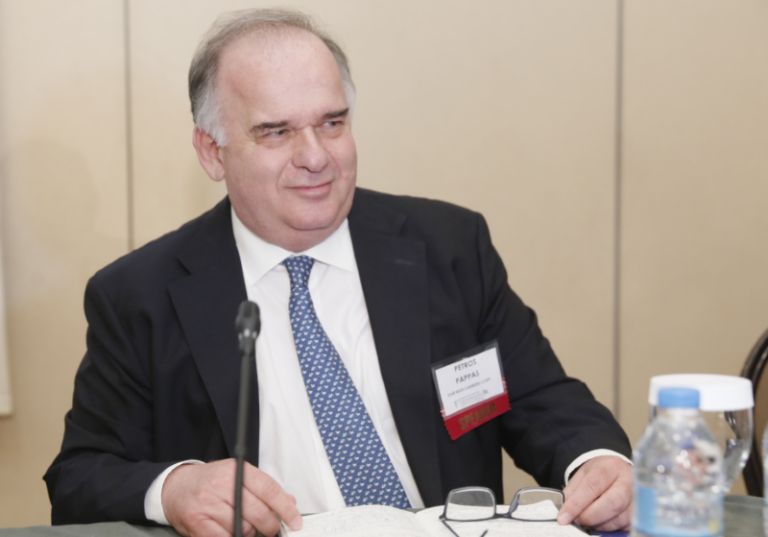 The detainment occurred in the wake of Russia's military action against Ukraine on February 24, 2022, resulting in the vessel's ultimate loss as of February 24, 2023.
Star Bulk confirmed that it had reached an agreement with the vessel's war risk insurers regarding its total loss. The company has since collected the corresponding insurance value for the vessel, providing some financial relief amidst the unfortunate circumstances.
The Panamax bulk carrier features 82,400 dwt and it is only two years old, as it was delivered in 2021 by Chinese Jiangsu News Yangzijiang. According to VesselsValue, the bulker has a market value of around $30 million.
As disclosed, the insurance proceeds related to the total loss of the vessel Star Pavlina amounted to approximately $28.2 million. Additionally, the company received $2.7 million in total as daily detention compensation for Star Pavlina under its war risk insurance policy. Furthermore, there were other gains totaling $2.3 million from insurance claims pertaining to different vessels within the fleet.
Star Bulk was profitable for the first quarter of 2023, the seasonally weakest period of the year, reporting a net income of $45.9 million and a TCE of $14,199.
"Looking at our fleet, we took advantage of the increase in vessel values and agreed to opportunistically sell two 2011 built Capesize vessels, the Star Borealis and Star Polaris. We also agreed with the war risk insurers of the Star Pavlina that the vessel became a constructive total loss, given its prolonged detainment in Ukraine following the ongoing conflict between Russia and Ukraine," said Petros Pappas, Chief Executive Officer of Star Bulk.
The delivery of Star Borealis to its new owner was completed on May 4, 2023, and the respective sale proceeds were duly received. The delivery of Star Polaris is anticipated to take place by the end of May or early June 2023, marking another significant transaction for the company.
Meanwhile, Star Bulk Carriers has proactively entered into long-term charter-in agreements for the acquisition of new vessels. These agreements involve four Kamsarmax newbuildings and two Ultramax newbuildings, all scheduled for delivery in 2024. Each vessel is expected to have an approximate duration of seven years, with the possibility of optional years.
"Looking towards fleet renewal and increased fuel efficiency, we have secured seven long-term charter in EEDI-Phase 3 latest generation eco vessels, built at first class shipyards, six of which are expected to be delivered during 2024," Pappas added.
These also include the Capesize vessel Star Shibumi, which was delivered in 2021 under a long-term charter-in contract for a period up to November 2028.
Star Bulk took part in a recent study on the potential of an iron ore green corridor between West Australia and East Asia with ammonia-powered ships deployed on the route.
The study found that this could become a reality by 2028 and that ammonia could reach 5% adoption by 2030.
The implementation of the corridor and having ammonia-powered bulk carriers on the water by 2028, is dependent on the development of key technologies, such as suitable engines, and regulations. It is expected that enough clean ammonia will likely be available to meet the corridor's near and long-term requirements, the study said.
"We are also very positive as far as our cooperation with the Iron Ore Consortium on Green Corridors is concerned. Our recent study showed that ships powered by clean ammonia could carry iron ore from Australia to East Asia as soon as 2028 and could reach 5% of that market by 2030, assuming broad acceptance of ammonia as a fuel," Pappas noted.
Star Bulk's CEO is bullish on the medium-term market prospects given the favorable order book and upcoming environmental regulations.
"We believe Star Bulk remains well positioned, with a strong balance sheet and a fully scrubber-fitted fleet, to take advantage of the positive market backdrop and continue creating value for its shareholders," he concluded.