Subsea7 tendering work for 'major' EPCI projects with offshore activity in 2026 and beyond
Subsea7 has reported revenue of $1.6 billion for the third quarter of the year, an increase of $174 million or 12% compared to the same period in 2022, mainly due to significantly increased activity in the Subsea and Conventional business unit. With this, the company said it was on track to meet guidance for the full year 2023.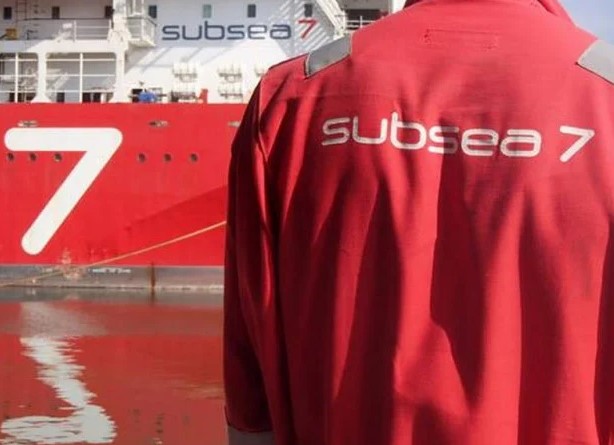 Subsea7's adjusted EBITDA for Q3 2023 was $201 million, said to have reflected the continued improved profitability in Renewables and a good performance in Subsea and Conventional.
After a depreciation and amortization charge of $137 million, net operating income increased to $64 million from $53 million in the prior year period. After net finance costs of $12 million, and a net foreign exchange loss of $7 million, net income for the quarter was $36 million compared to breakeven in the third quarter of 2022.
Third-quarter order intake was $2.1 billion comprising new awards of $1.4 billion and escalations of $0.7 billion. The backlog at the end of September was $10.8 billion, of which $1.7 billion is expected to be executed in the fourth quarter of 2023, $4.8 billion in 2024 – up 51% on the equivalent position a year ago, and $3.2 billion in 2025.
"Subsea7 reported solid third quarter results in line with management's expectations and the Group is on-track to meet guidance for the full year 2023. During the quarter, good operational progress was made on key projects in both Subsea and Conventional, and Renewables, including early activity on the backlog of higher-margin contracts," said John Evans, Subsea7 Chief Executive Officer.
"As these contracts mature, we are confident that Adjusted EBITDA margins will return to a range of 15-20%, reaching towards the upper end of the range for the full year 2025. Tendering activity in both subsea and offshore wind remains at high levels, extending our visibility beyond 2025 and supporting our view of a sustained upcycle into the latter part of the decade."
In the Subsea and Conventional unit, revenue for the third quarter was $1.3 billion, an increase of $292 million or 30% compared to the prior year period, and in the Renewables unit revenue was $269 million compared to $374 million in Q3 2022 – a reduction driven by the completion of the Seagreen project in the UK during the first half of 2023.
Vessel utilization for Q3 was 86% compared with 80% in Q3 2022. On September 30 there were 39 vessels in the company's fleet, comprising 38 active vessels, including ten chartered vessels, and one vessel under construction. During the quarter Seaway Alfa Lift joined the active fleet.
For the full year of 2023, Subsea7 said it continues to expect revenue and adjusted EBITDA to be higher than in 2022, and in 2024 that revenue will be between $6 and $6.5 billion and adjusted EBITDA to be within a range from $950 million to $1 billion.
With a tight subsea vessel market in 2024 and 2025, the company is now tendering work for major EPCI projects with offshore activity in 2026 and beyond.
"We see sustained capital expenditure by clients in the subsea market, where the carbon intensity of resources and extraction method is lower than the global hydrocarbon average. A positive outlook for demand, combined with stability in the competitive landscape and the absence of newbuild global enabler pipelay vessels should ensure we generate an appropriate return on the substantial capital already invested in our subsea fleet," Subsea7 said.
In offshore wind, the foundation and cable lay installation vessels are nearly fully utilized through 2024 and 2025. Subsea7 notes that despite the recent uncertainty in the regulatory and fiscal environments in the UK and U.S. markets, demand for its services is strong, including in the Netherlands, Germany and Poland.