Subtech Group wins subsea work in Middle East
Specialist marine and subsea services provider Subtech Group, part of James Fisher and Sons, has recently been awarded multi-million-dollar contracts in the Middle East with a major oil and gas contractor.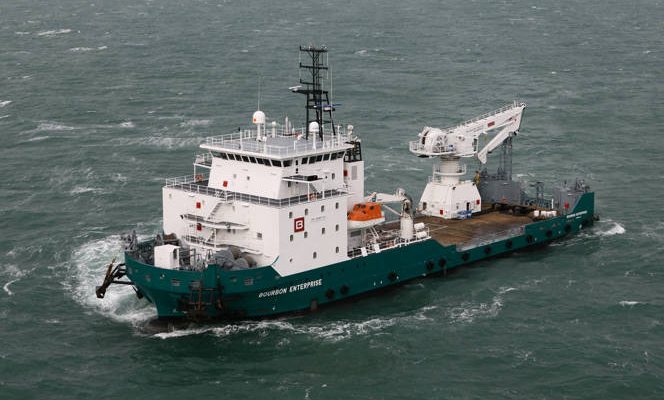 ---
Subtech said on Tuesday that the contract entailed supporting a number of offshore and subsea projects across the Middle East for an unnamed client.
The company added that the contracts covered a range of works from installation and maintenance to demolition and decommissioning and would draw upon resources from the wider James Fisher group.
Paul Whiley, managing director at Subtech, said: "We're really thrilled to work closely with the major oil and gas contractor on numerous projects in the Arabian Gulf. Access to a comprehensive array of offshore equipment and skilled personnel within the James Fisher group means we can offer a single point solution […]."
Specialist crew and equipment is being mobilized in support of the operations and will join teams based permanently in the region to complete the concurrent projects. The scope of works includes a significant subsea installation project utilizing the Mubarak Supporter DP2 construction vessel for the installation of flexibles, umbilicals and power cables, combined with pipeline demolition works as well as employing specialist diving teams and equipment in the Safaniya and Manifa fields off Saudi Arabia.
Subtech recently completed a significant scope of work on the Safaniya field utilizing the offshore supply vessel, Bourbon Enterprise, involving the installation of umbilical's, flexibles, power cables, impressed current cathodic protection (ICCP), concrete mattresses and air diving support on a spool, shroud and tie-in installations. Currently, the Bourbon Enterprise is continuing to carry out an air diving support role.
The latest contract wins follow announcements earlier this year from James Fisher, confirming an expansion of services in the Middle East and a host of contract awards, including recently completed trenching works and five major construction and decommissioning projects that are scheduled for completion at the end of the year.
As for the two fields Subtech will be working on, Safaniya is owned and operated by Saudi Aramco and is considered the world's largest offshore oilfield located in the Persian Gulf. Manifa is also a Saudi Aramco-owned oil field located in the Arabian Gulf some 200 kilometers northwest of Dammam, which is a combination of onshore and offshore development.