Symphony Wave Power turbine back in Netherlands for new set of trials
Dutch-based start-up Teamwork Technology has transported the turbine for its Symphony Wave Power device back to the Netherlands for a new set of trials.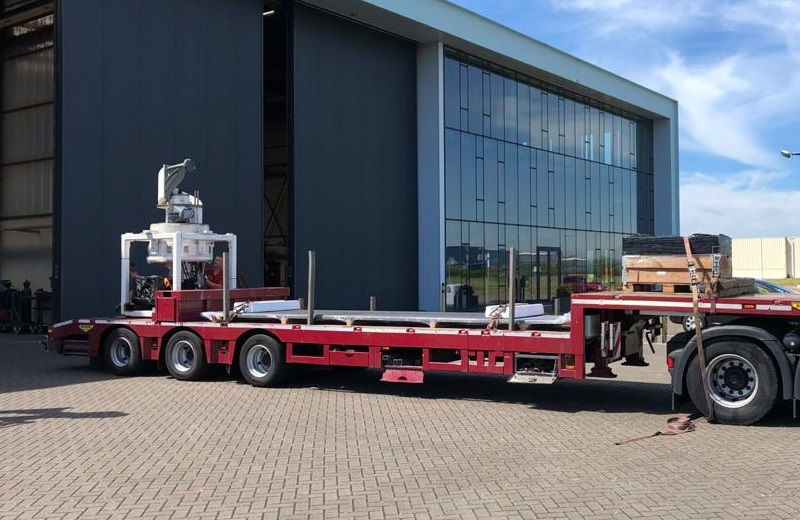 After the successful conclusion of the BASEPOINT testing program – performed in Portugal and funded by Fundo Azul (Portuguese Ministry of the Sea) – the turbine for the wave energy device has been brought back to the Netherlands for a new round of tests.
To remind, Teamwork Technology recently completed tests on the power take-off (PTO) module in a test setup in Sines, created through the BASEPOINT initiative.
During the trials, conducted in summer 2021, the PTO turbine was put to work in various different modes, garnering promising results, according to developers.
The next testing phase will see the turbine run in combination with the membranes to simulate the full motion on this point absorbing wave energy system. The device converts the wave motion below the surface of the water into an internal water pressure, which drives the innovative turbine for the production of electricity.
Supported by the ENCORE project, the device will now undergo power performance trials in Den Helder at the facilities of Multimetaal, who recently invested in the company.