Tekmar Group companies clinch new batch of contracts
Pipeshield International and Subsea Innovation, Tekmar Group companies, have secured several contracts described as "significant".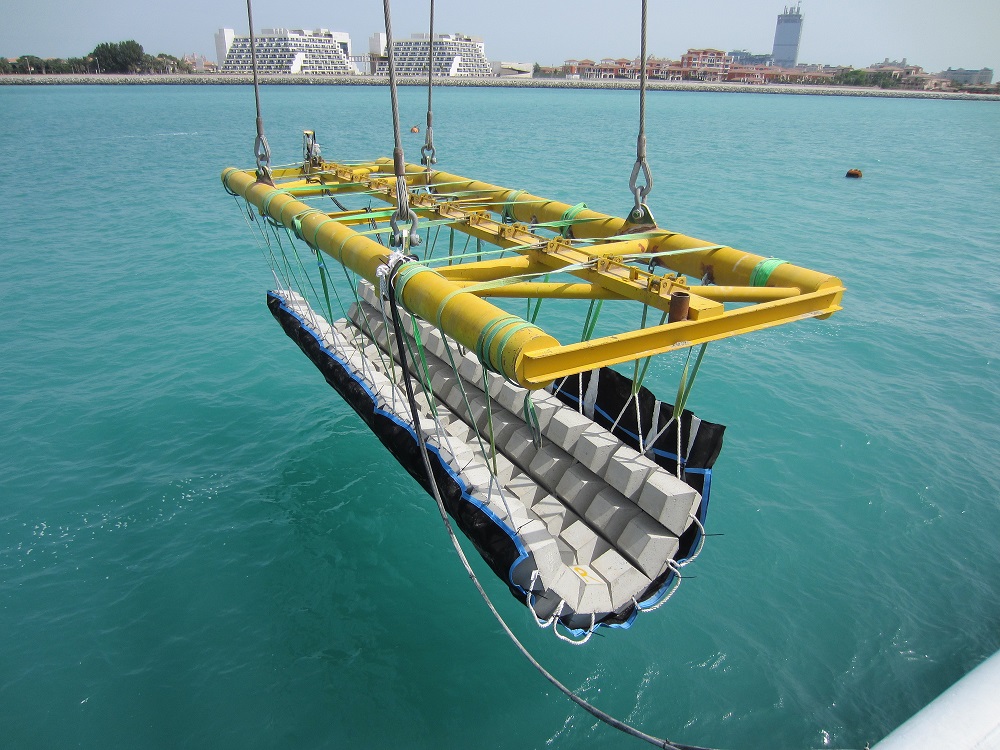 According to Tekmar Group, Pipeshield International has been awarded multiple contracts from an offshore EPC contractor to provide pipeline support and protection materials for major subsea construction projects in the Middle East.
Under the contract, Pipeshield will design, manufacture and supply concrete sleepers, concrete mattresses and associated equipment at its regional supply bases in Damman, Saudia Arabia, and Doha, Qatar.
The total value of the projects exceeds $9.74 million with delivery expected in the first half of 2023.
Steven Howlett, Managing Director of Pipeshield, said: "The contracts help consolidate our position in the Middle East and create a basis for further regional expansion supporting our growth strategy."
Furthermore, Subsea Innovation has signed a contract for bespoke turnkey launch and recovery (LAR) system.
The contract value is around $2.43 million and it includes the design and build of the A-frame, winch with interchangeable drum sets, hydraulic power unit (HPU) and transport frame.
The products are expected to be delivered by December 2023.
"We are pleased that Subsea Innovation has been awarded this significant contract for bespoke mission equipment," said Dave Thompson, Managing Director of Subsea Innovation. "We are excited to work on this project and deliver exceptional results for our client."
In October 2022, Subsea innovation delivered 29 Pipe-in-Pipe (PIP) Waterstops to TechnipFMC for a subsea development project in the Gulf of Mexico.