Teledyne Marine, RPDC Ink Cooperation Agreement
Teledyne Marine and Research Products Development Company (RPDC) have signed an agreement to collaborate on global commercialization of new technologies developed within Saudi Arabia.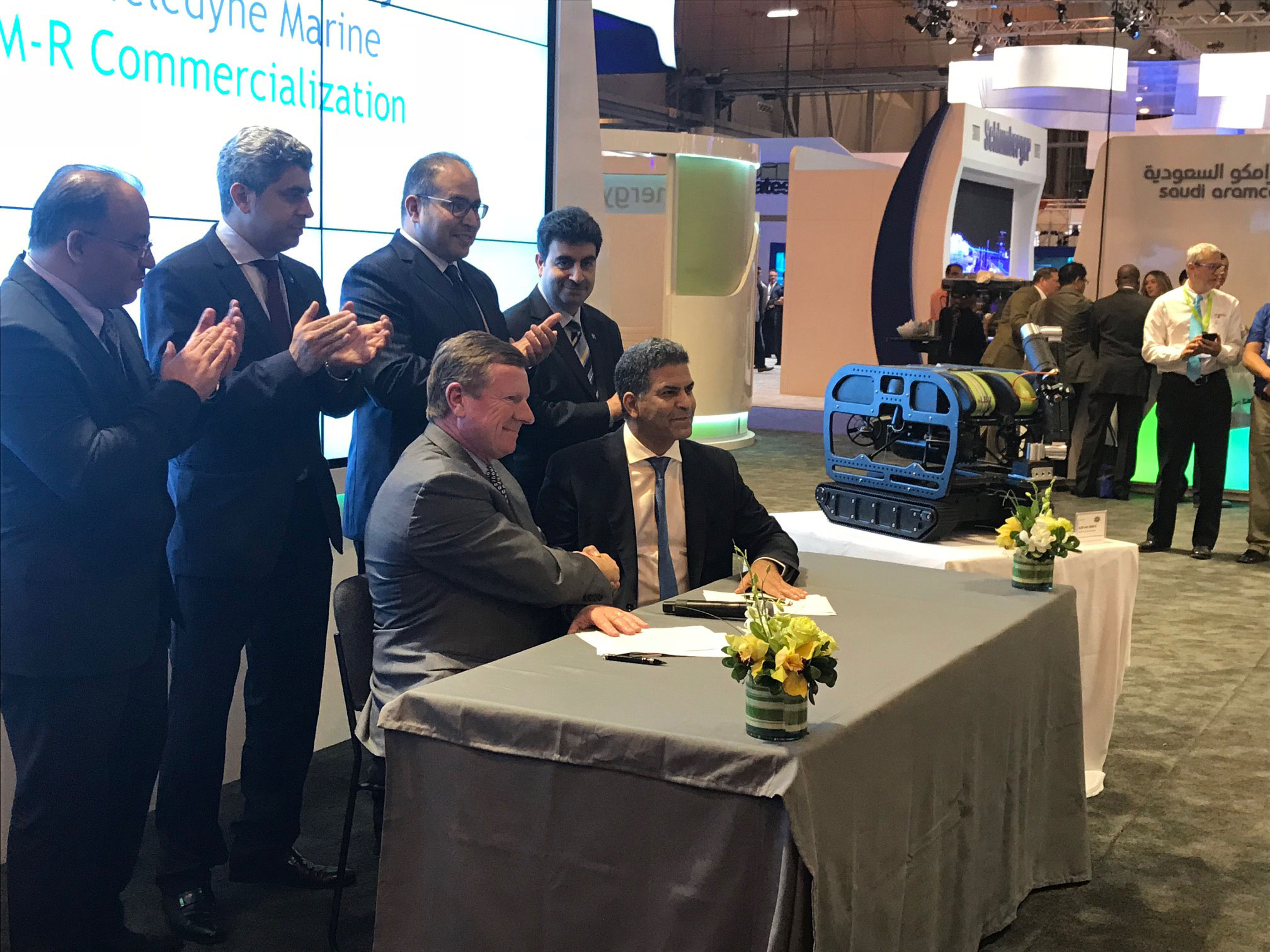 "We are pleased to have entered into this cooperation agreement with RPDC," said Mike Read, president of Teledyne Marine. "It formalizes our support of new technology and collaboration in the offshore oil industry with the belief that it will facilitate new and innovative solutions."
The first award under the agreement is the development contract, which will integrate a sensor design developed by Saudi Aramco.
Ahmad Al-Khowaiter, chief technology officer at Saudi Aramco, said: "We are excited about collaborating with Teledyne SeaBotix, in developing an advanced technology that will address the challenges posed by shallow water pipeline inspection monitoring. The technology will substantially reduce underwater infrastructure inspection costs."   
The integrated sensor can perform both ultrasonic thickness readings and cathodic protection voltage measurements at a single touchdown reducing inspection costs for shallow water pipelines, minimize inspection safety hazards and enable the inspection of hard-to-reach sections, the company explained.
"We are pleased to work with Saudi Aramco and RPDC in providing groundbreaking robotic inspection capabilities that enable safer and more efficient shallow water pipeline inspection," said Grace DeForest, director of Global Business Development for Teledyne Marine.
In sponsoring this project with Teledyne Marine, RPDC partnered with King Abdulaziz City for Science and Technology (KACST) and Saudi Aramco to bring to market advanced technology solutions developed in-house by Saudi Aramco R&D, in support of Saudi Vision 2030.
According to Abdulmohsen Almajnouni, chief executive officer at RPDC, "This is an important milestone for launching our collaboration with Teledyne Marine to commercialize Saudi oil and gas technologies globally."