Thun Tankers Names Newbuild Pair in China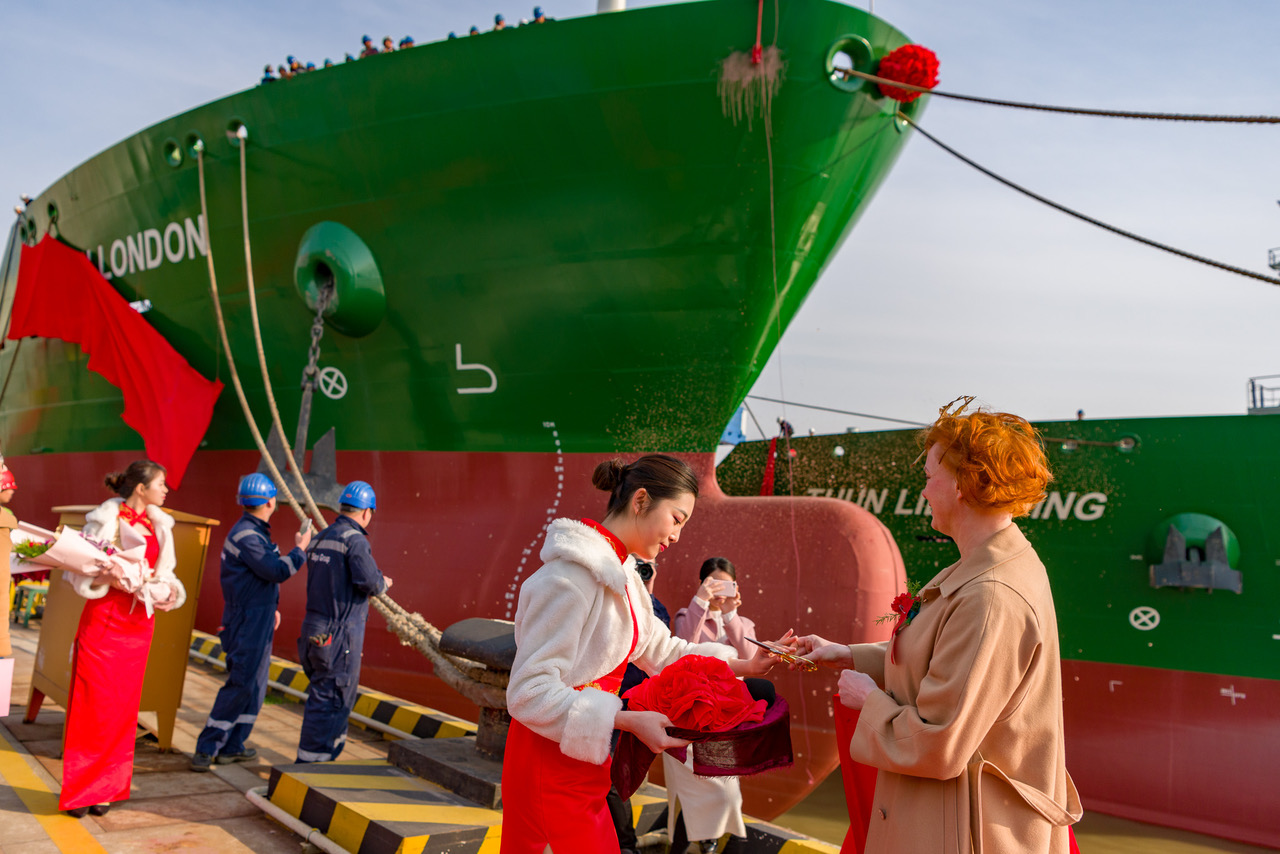 Erik Thun Group & Thun Tankers BV have named two new product/chemical tankers in China.
The naming ceremony for Thun Lidkoping and Thun London was held at the shipyard AVIC Dingheng on March 23.
"It is a historic day for our company with the naming of both Thun Lidkoping and Thun London on the same day," Alice Brax, the godmother of the tankers, said.
The 18,650 dwt ships are the first two in a series of five newbuilds of the L-class. They are built to the design focused on energy efficiency, sustainability and new regulations.
With a length of 149.8 meters and a width of 22.8 meters, the vessels have a capacity of 21,000 cbm.
Expected to start operating during the spring and summer of 2019, the tanker pair will enter the Gothia Tanker Alliance network upon delivery.
Thun Tankers is part of Gothia Tanker Alliance, a European tanker network for coastal tanker owners, currently operating 23 intermediate tankers ranging from 10,000 to 20,000 dwt and 17 coastal tankers in the size range from 6,000 to 8,000 dwt.
The company will take delivery of three small and six intermediate newbuilds during 2019-2021.
Image Courtesy: Thun Tankers