Tianjin Southwest's new LPG carrier hits the water
CSSC Huangpu Wenchong, a subsidiary of the China State Shipbuilding Corporation, has launched the second 5,000-cbm gas carrier being built for compatriot LPG carrier owner Tianjin Southwest Maritime (TSM).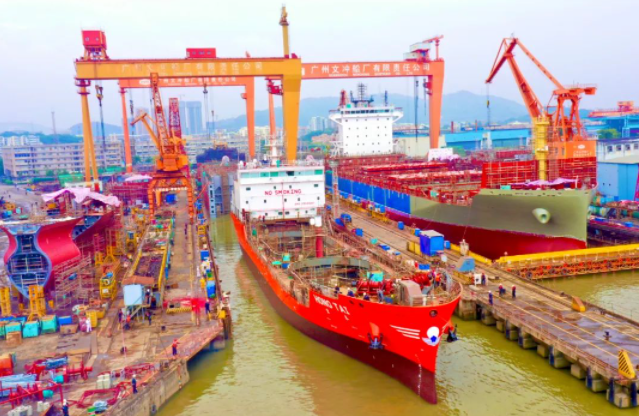 As informed, the launching ceremony took place at company's yard on 4 February. The vessel is the second 5,000-cbm the firm is building for TSM.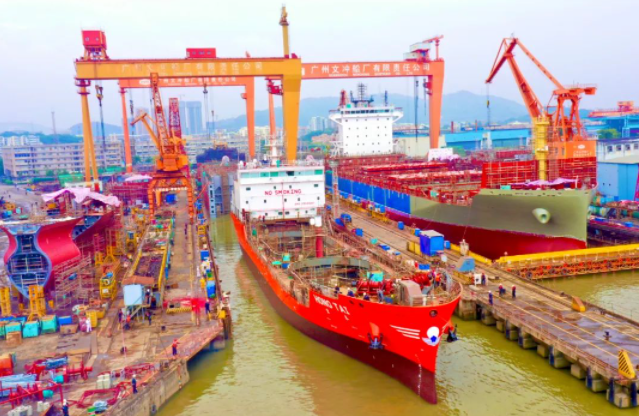 The timeline of the construction was affected by the COVID-19 pandemic and the celebration of the Chinese New Year. The company's construction teams worked on strengthening quality control to ensure the inspection run smoothly.
In order to complete the undocking task on schedule, the project team united with various departments to overcome many difficulties.
A few days ago, TMS exercised the option to retrofit the main engines aboard two LPG carriers. The company has exercised the option in a contract signed with MAN Energy Solutions's after-sales division, MAN PrimeServ, in October 2022 to similarly retrofit two LPG carriers to dual-fuel operation.
According to MAN ES, LPG is a better option than compliant fuel-oil with high lifetime-savings prospects. By leveraging LPG as a marine fuel, vessels benefit from savings due to lower fuel consumption and full dual-fuel flexibility, which guards against price sensitivity to post-2020 fuel-price fluctuations.
Furthermore, the ability to use LPG cargo as a supplemental fuel source also reduces time and fees for fuel bunkering.
Harnessing LPG propulsion also translates into cleaner, more efficient engines that are cheaper to maintain. In addition, the fuel flexibility of dual-fuel engines ensures full redundancy for uninterrupted operations.
It is estimated that using LPG as a fuel would reduce: SOx by 99%, CO2 by 15%, NOx by 10%, and particulate matter by 90% as compared to 2020-compliant fuels.