Top news, July 2 – 8, 2018
MarineEnergy.biz has compiled the top news from marine energy industry from July 2 – 8, 2018.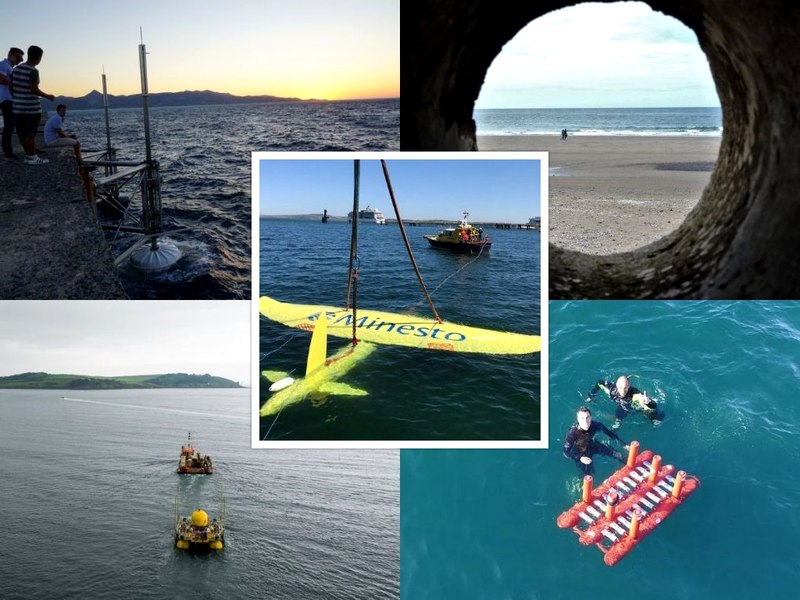 ---
Swedish marine energy developer Minesto has begun with the commissioning of its first tidal energy project in commercial scale in North West Wales.
The initial sea trials of the company's 500kW tidal energy converter are taking place in Holyhead harbor and the Holyhead Deep site.
As informed earlier, the DG500 commissioning program consists of two main phases. The first involves performing system functionality tests, before moving on to electricity generation.
---
UK wave technology development company Marine Power Systems (MPS) has installed its quarter-scale WaveSub prototype at FaBTest marine test center, located off the coast of Cornwall.
The installation marks the start of a new phase of sea-based trials of the WaveSub unit that will now run through the final stages of on-site commissioning before energy generation tests kicks off later this summer, according to MPS.
Before the in-depth energy generational capacity testing, to be undertaken across a range of sea conditions, the WaveSub device will be connected to the Power Buoy that will provide a simulated grid for the feat.
---
The second generation of wave energy modules, installed in Greece by German developer SINN Power, have produced clean electricity usable within the off-grid system.
More than two years developing time for mechanical and electrical components for the SINN Power's new generation of wave energy modules resulted in their 'smooth' operation and production of electricity after starting operation at the end of June on the Green island of Crete.
---
Spanish Grupo JIS has acquired a stake in wave energy developer Arrecife Energy Systems under an agreement that will result in the build-out of the latter's first wave energy prototype.
JIP Group, or Jauregui Industrial Services in its full name, will participate in the manufacturing of Arercife Energy's prototype through its engineering company Tacomi.
The agreement between the Basque start-up and Grupo JIS – parent of a group of companies specialized in the study, development and implementation of technical solutions and the design of new production lines – was signed mid-June 2018.
---
Oregon State University has purchased a five-acre parcel along the central Oregon coast that will be the shore-based facility for converting wave energy captured from a test site to be located about seven miles offshore into utility-grid accessible power.
The PacWave project, known under its former name of Pacific Marine Energy Center South Energy Test Site (PMEC-SETS), will offer pre-permitted, grid-connected wave energy testing in an open-ocean environment, according to the project coordinator OSU's College of Earth, Ocean, and Atmospheric Sciences (CEOAS).
Aside from the name change, the project recently transitioned from OSU's Research Office to CEOAS, which is an earth system science program with an extensive history of world-class ocean-infrastructure.
---