Top stories that shaped LNG industry in 2022
The year behind us was marked by a plethora of challenges which have impacted the global energy industry, including liquefied natural gas (LNG) sector. Geopolitical turmoils followed by the worldwide energy crisis culminated in the ongoing race for the security of diverse supplies, with LNG taking the lead.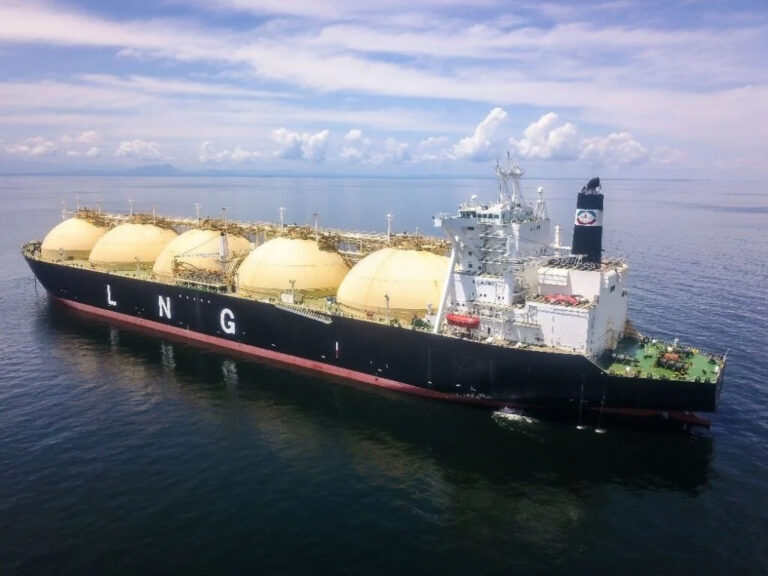 Offshore Energy – Clean Fuel brings you a look back at the stories that were trending in the LNG industry in 2022:
2022 kicked off with headlines about Germany's plans to build two LNG terminals in Brunsbüttel and Wilhelmshaven as part of an effort to reduce its dependence on Russian gas. Ten months forward, the country's first floating LNG terminal was officially commissioned for service.
One of the world's largest energy companies Shell was also in the spotlight with its Prelude FLNG facility in Australia, which was shut down several times. One of the reasons was Protected Industrial Action (PIA) which started in June this year and ended in September when Shell reached an agreement with the Australian Workers' Union and Electrical Trades Union and restarted production.
However, the facility is currently closed again due to a fire incident that occurred on 21 December.
At the end of October, Atlantic Gulf & Pacific (AG&P) made the news upon completing the conversion of the ISH, a 137,512 cbm LNG carrier, into a floating storage unit (FSU) for the first Philippines LNG import terminal (PHLNG). The terminal, which is due for launch in early 2023, will bring LNG for the first time to the Philippines.
Meanwhile in Europe, more precisely in the Balkan countries, plans are in motion to construct the Bar LNG terminal which will primarily serve Montenegro, major parts of Bosnia and Herzegovina, Kosovo, Serbia, Albania, and the southern region of Hungary, providing energy security.
The final investment decision (FID) for the Bar LNG Terminal is expected in the third quarter of 2023.
In November 2022, Qatar's state-owned oil and gas company QatarEnergy made significant strides in its ambition to become the world's largest LNG trader within ten years when it signed long-term LNG supply deals with Germany and China.
QatarEnergy and China Petroleum & Chemical Corporation (Sinopec) entered into a 27-year sale and purchase agreement (SPA) for the supply of 4 million tons per annum (mtpa) of LNG to China. The deal was described as the longest gas supply agreement in the history of the LNG industry.
This was followed by two long-term LNG sale and purchase agreements with ConocoPhillips affiliates to deliver up to 2 million tons per annum (mtpa) of LNG from Qatar to Germany.
Italian oil and gas major Eni was featured in the headlines after the first shipment of LNG produced from the Coral gas field located offshore Mozambique departed from the Coral Sul FLNG facility in Mid-November.
We wish you a great 2023 filled with good news only! Don't forget to follow our social media channels for the latest updates: