Germany's first LNG terminal launched after ten-month work
Germany's first floating terminal for importing liquefied natural gas (LNG) in Wilhelmshaven has officially been commissioned for service.
On 17 December, German energy major Uniper informed that the terminal was launched and that even before Christmas, LNG will be re-gasified and conveyed via the newly created Wilhelmshavener Anbindungsleitung (Wilhelmshaven Connector Pipeline/WAL) into the German long-distance gas grid.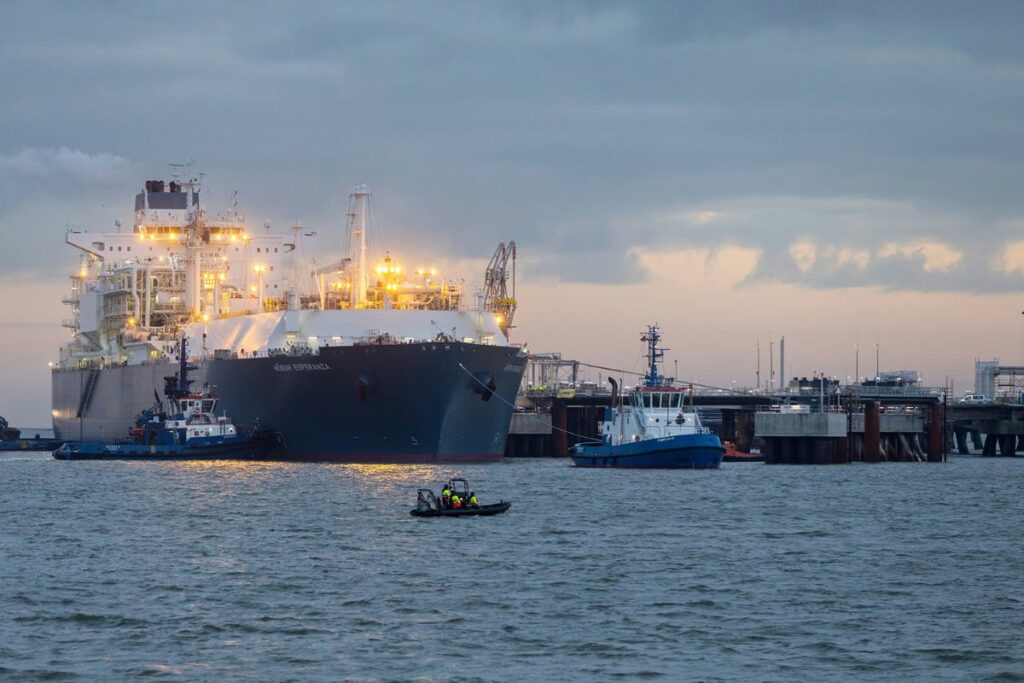 This is enabled by the recent arrival of the floating storage and regasification unit (FSRU) Höegh Esperanza which was chartered by the government from Norwegian company Höegh LNG.
Uniper, the operator of the Wilhelmshaven terminal, expects an annual volume of at least five billion cubic metres of natural gas to be imported and fed into the German long-distance gas grid via this terminal.
Klaus-Dieter Maubach, CEO of Uniper, said: "Today, after a project duration of merely ten months, we are proud to commission Germany's first LNG Terminal in Wilhelmshaven. This goes to show what Germany is capable of and it could be the blueprint for other projects of the energy transition. I would like to thank all the people that helped implement this project before the first critical winter: the project team at Uniper, the project partner companies, and last, but not least, the participants in the public sector.
"For the short term, we are now able to cover about 6% of our gas needs with LNG that is shipped directly to Germany. But one thing is clear: The investments in this project are also investments in a future without CO2: In the mid- to long-term, Uniper's project 'Green Wilhelmshaven' is slated to make a great contribution to the decarbonisation of the German industry through the import of green ammonia and through the production of green hydrogen."
The preparation works for Germany's first LNG terminal started about ten months ago when the government set the new course for the energy supply in order to strengthen its energy security as early as this winter and to diversify its gas sourcing.
Approval documents were prepared in the spring, followed by the start of construction with the first pile-driver blow on 5 May.
The FSRU was chartered in July and construction work and pipe laying for the connection pipeline kicked off in August.
The port jetty was completed in November and the Höegh Esperanza arrived at the terminal on time last week.
Click here to read more about the latest updates on Germany's efforts to secure LNG supplies.