U.S. DOE seeks fresh sponsors for Waves to Water Prize
The U.S. Department of Energy's Water Power Technologies Office (WPTO) is seeking in-kind and financial sponsors for the Waves to Water Prize, a competition that aims to accelerate the development of wave energy-powered desalination.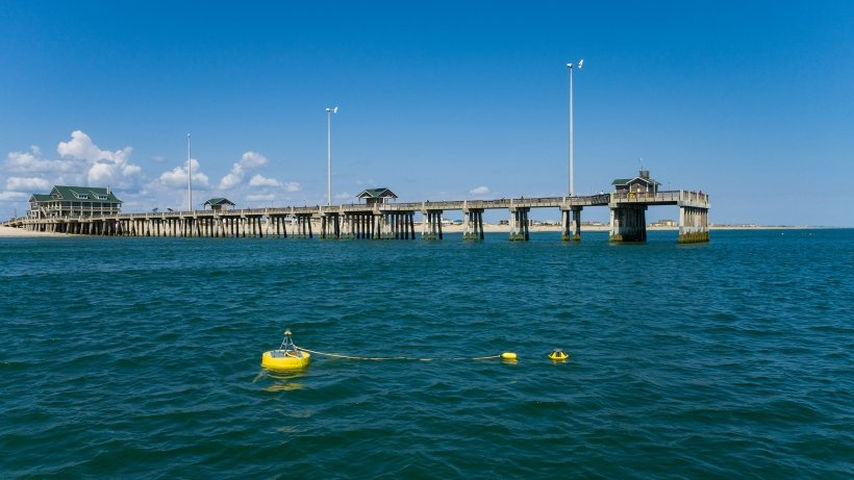 The Waves to Water Prize is a competition that aims to accelerate technological advancement in small, modular, wave energy-powered desalination systems to help provide potable water to communities in need.
When scaled up, this technology has the potential to provide clean drinking water during disaster recovery scenarios and for remote and coastal communities, according to WPTO.
WPTO launched the prize, which is administered by the National Renewable Energy Laboratory (NREL) in partnership with the Coastal Studies Institute, in response to the need for new technologies that can provide safe drinking water to many communities around the world.
The Waves to Water Prize is currently in its fifth and final stage, called the DRINK Stage.
Five finalist teams – MarkZero Prototypes, Sea Potential, Oneka, Water Bros, and Project 816 – will travel to Jennette's Pier in Nags Head, North Carolina, in April 2022.
The five days of in-water testing of their wave energy-powered desalination prototypes will result in a chance to win part of the $1 million cash prize pool.
Over the past three years, generous sponsorships from the International Desalination Association, Wood Next Foundation, Janicki Industries, and the Creative Destruction Lab have provided services to support these teams.
Sponsors have already assisted with mentor recruitment, training materials, technical training seminars, designs for manufacturing consultations, monetary support, and building connections between participants and the larger desalination community.
Jennifer Garson, WPTO's acting director, said: "We've seen our competitors excel thanks to the support provided by our sponsors so far. But the long path to commercialization is just beginning for many of these innovators, which is why we're always in need of new sponsors."
Eric Siegel, an executive in residence at the Creative Destruction Lab Atlantic Oceans Stream, added: "Innovative businesses will be the primary solution to the world's largest development and ocean sustainability challenges. The Creative Destruction Lab Atlantic Oceans Stream is excited to work with Waves to Water teams to support the partnership, financing, and scale-up strategies needed to bring their innovations to market."
Sponsors can also help by consulting on technical issues and business development opportunities, which are essential for WPTO's goal of building a community that can accelerate marine energy technology and sustainably contribute to the rapidly growing blue economy, the department said.
---
Follow Offshore Energy – Marine Energy
---