UK: BP's green hydrogen project gains ground
British energy company BP has submitted a bid for its proposed large-scale green hydrogen production facility, HyGreen Teesside, and secured new deals with potential off-takers in the Teesside area.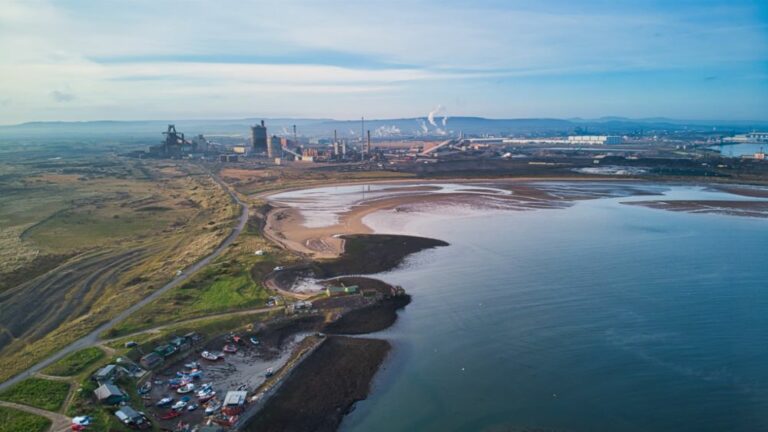 The aim of the HyGreen Teesside project is to be one of the biggest green hydrogen facilities in the UK, targeting production by 2025 with an initial planned phase of 80MWe of installed hydrogen production capacity.
It could play an important role in the delivery of the UK's net zero targets and aims to deliver up to 5% of the UK's hydrogen target of 10GW by 2030 upon reaching its planned expansion of up to 500MWe, BP said.
On 12 October, the British company announced it had submitted a bid for its project to the UK government's Hydrogen Business Model (HBM) and Net Zero Hydrogen Fund (NZHF).
In addition, BP signed four memorandums of understanding (MoUs) with local industry for the potential use of green hydrogen in business and communities, building on two agreed previously. These include:
An MoU with Northern Gas Networks (NGN), which positions BP as the preferred supplier for the majority of hydrogen to NGN's Hydrogen Village in Redcar from 2025.
An MoU with Ensus, operator of one of Europe's largest renewable ethanol production plants at Wilton on Teesside, for the potential use of hydrogen produced by HyGreen Teesside to replace natural gas, demonstrating demand from hard-to-abate sectors.
An MoU with Tees Valley Lithium, which plans to build one of Europe's first lithium hydroxide processing facilities, for the potential use of hydrogen to support its aims of supplying the world's lowest carbon lithium hydroxide, helping to decarbonise Europe's production of electric vehicle batteries.
And a new MoU with Sembcorp Energy UK for the supply of green hydrogen to explore decarbonisation options for some of its assets at Wilton International on Teesside.
BP previously signed MoUs for a possible supply of low carbon hydrogen from HyGreen Teesside or H2Teesside CCUS-enabled hydrogen plant with CF Fertilisers and Venator.
Louise Kingham, BP's UK head of country and senior vice president of Europe, said: "We aim to produce green hydrogen that can help decarbonise industries, heavy transport and even provide heat in homes. And we think HyGreen Teesside has the potential to transform energy use, the economy and skills in the local region.
"The strong support we're already seeing from customers reflects the need for us to deliver this for both Teesside and the wider UK. We're not stopping there – our plans for mobility will also help drive the UK's position in pioneering hydrogen and battery-electric technology in transportation. Together, these can help deliver economic growth for the region and the home-grown hydrogen that the UK needs."
Earlier this year, Abu Dhabi renewable energy company Masdar signed an MoU to collaborate on BP's HyGreen Teesside project.
In addition to HyGreen Teesside, BP also plans to develop H2Teesside, one of the UK's largest blue hydrogen production facilities recently shortlisted for UK government support as part of the BEIS CCUS cluster sequencing Phase-2 process.
These two projects on Teesside could together deliver up to 15% of the UK government's target of developing 10GW of hydrogen production by 2030.
READ MORE